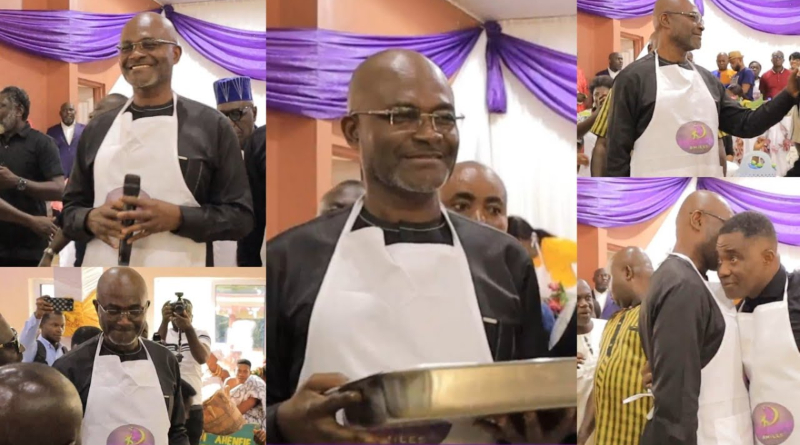 Hon. Kennedy Agyapong has been trending on social media after being spotted serving at a gathering.
Hon. Kennedy Ohene Agyapong, the New Patriotic Party's (NPP) candidate for Assin Central, was caught on camera distributing food at a meeting, and when many social media users saw the footage, they were unable to remain silent.
Hon. Kenndy Agyapong has decided to run for president in the upcoming 2024 election, as many Ghanaians are aware.
READ ALSO: 'I'm For Kennedy Agyapong, I Will Lobby For Him Overwhelmingly In 2024' – Captain Smart
This has caused him to recently engage in behavior that he dislikes. Kennedy Agyapong is well-known throughout Ghana for insulting people on radio and television while being a proud, wealthy, and "arrogant" man.
He is also renowned for starting numerous businesses, caring about the less fortunate, being honest, and speaking his voice on important societal issues.
But people think that Hon. Kennedy Agyapong will never lower his pride to become a waiter for people at an event if not for his presidential ambitions. They stated that he is playing mind games with the people with this humbleness and gentleness because of his political ambitions.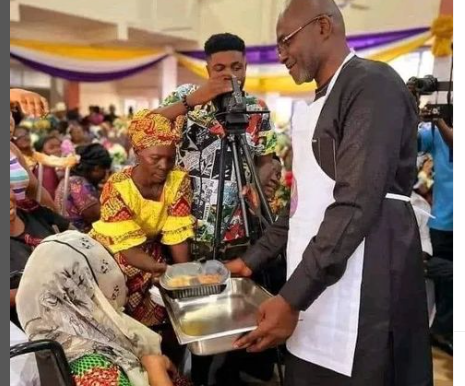 SOURCE: www.ghnewslive.com