Dennis Avner, the Man Who Underwent 14 Surgeries to the Look Like a Cat
The first thought that entered my head as I read the Dennis Avner story was that wonders truly shall never end. How far will a man go to support his position? When I saw his story on social media, my mind was racing with questions.
Whidbey Island, Washington, in the United States, Dennis Avner was born on August 27, 1958. He was so cat-obsessed that he wanted to resemble one (a female tiger). For this purpose, he underwent fourteen surgeries to change his face. He had a tail, split his mouth, altered his ears, and tattooed his face.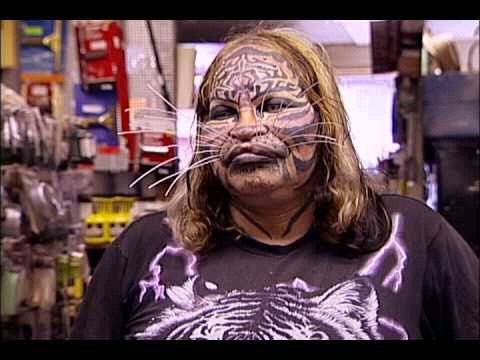 He eventually died at 54 years old in the year 2012.He committed suicide before his death, he held in his hand a world record for "most permanent transformations. He story is quite strange and disturbing but it's true.
What will make a man to subject himself to such pains and end up committing suicide? Indeed the world is made up of people with different personality and perspective about life. Below are the photos of Dennis Avner.
SOURCE: www.ghnewslive.com