Ghana and Uruguay's clash today, following 12 years of bitter pain and unpleasant memories, will undoubtedly be one of the most outstanding World Cup matches ever.
Ghanaians have been eternally marked with a scar that will never be abated by time, although they say time is the healer of all wounds, this particular scenario is the exception to the rule, because Ghana's state of emotion towards Suárez still sparks with severe vexation.
Right after the Black Stars' sensational 3-2 victory over South Korea at Qatar 2022, cheerful fans outside Education City Stadium were at that point calling out El Pistolero.
A lot is on the line during this current pace, however, the tension is not exactly as high as they were in 2010.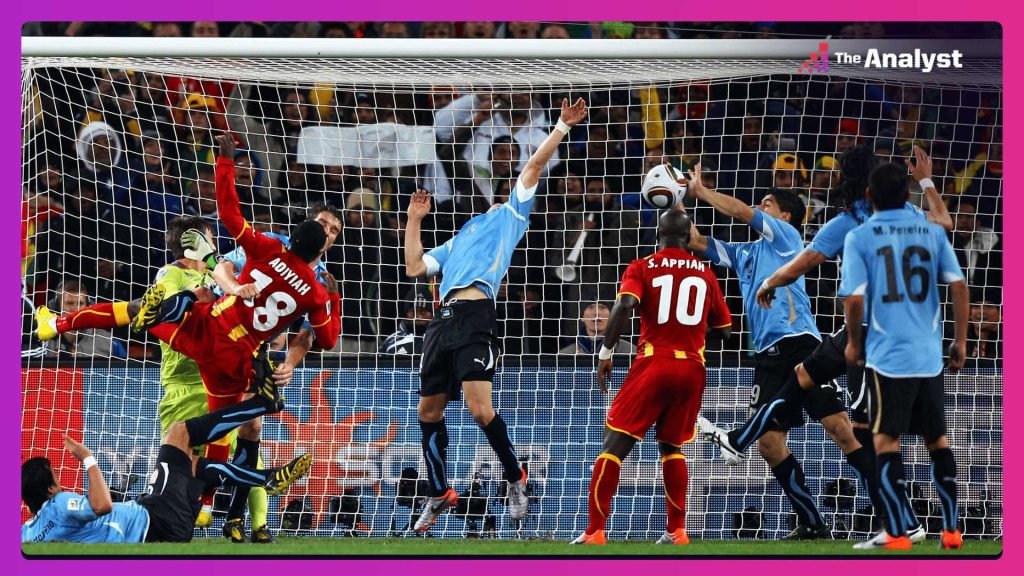 Fans and Ghanaian superstars are trusting that the Black Stars can exact their vengeance, particularly as veteran Uruguayan striker Luis Suarez, the central figure in that game, is as yet involved for his side. Among such wishful thinkers who crave for this special revenge against Uruguay, is Ghanaian vocalist, Fancy Gadam.
The vocalist who is making his way for Qatar to watch the Black Stars' game against Uruguay, scheduled to take place on Friday, December 2 at the Al Janoub Stadium, has given a prediction of victory for the Black Stars.
Fancy Gadam on Friday, shared a photograph that sighted him at the air terminal. The vocalist has predicted a triumph for his nation, and requested for prayers in headway of the impending match.
His tweet, dated December 1, read: "Ghana plays against Uruguay Tomorrow. Taking the next flight to Qatar to support my beloved country! Remember Ghana is winning by a lone Goal to Nil. This is a must win for us. Say a prayer."
In what was quite possibly of the most heated moments in World Cup history, Suarez denied Ghana a late win in the World Cup quarter-final, 12 years back, by purposely blocking Dominic Adiyah's shot on the goal line.
Suarez was shown a straight red card for conceding a penalty and afterward stunningly celebrated off the pitch as Asamoah Gyan crashed his penalty shootout, bouncing the ball against the bar. Uruguay proceeded to beat Ghana on penalties to deny the Black Stars the opportunity of turning into the first African team to be among the last four countries of the 2010 World Cup.