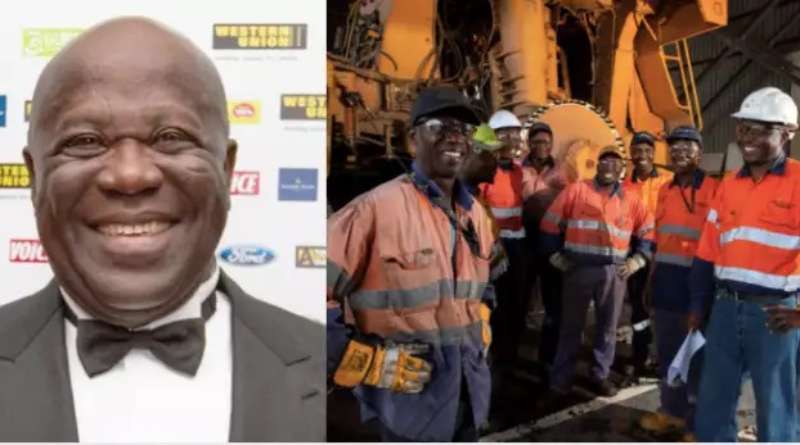 Sam Jonah has made it clear that Ghana Government Has Sold All Our Shares In AngloGold
According to well-known businessman and former CEO of Ashanti Goldfields Sir Sam Jonah, the Ghanaian government has sold its holdings in AngloGold Ashanti.
The business tycoon said that Ghana sold out 30% of the company in 1994.
READ ALSO: 'Nana Addo Is Better Than Kwame Nkrumah' – Veteran Actor, Agya Koo Claims
However, after the company began trading on the New York Stock Exchange, the remaining 25% was sold off. He bemoaned the low level of ownership in the largest companies and firms in the nation, calling the development sad.
He claims that no locals in Ghana own stakes in any of the country's mines.
Speaking on GTV's BBUM show on September 25, 2022, he said: "Ghana's government has 10 percent interest in all the mines but beyond the government, there is no Ghanaian who has [even] 2 percent shares in the mines. Ghana's government has 55%, and they sold their interest from 55% to 25% in 1994.
"So, the Ghana government sold and took 400million dollars out and so Ghana government became 25% and not a 55% shareholder and later on we merged and became AngloGold Ashanti.
"And currently, as we speak, it has zero equity interest in AngloGold Ashanti. The Ghana government had 10 percent in the mines, like Obuasi etc, but as the company that merged, the Ghana government has zero percent of AngloGold Ashanti, which is a shame because we sold," he said.
Sam Jonah said that the fact that all South African mines are owned by South Africans explains why Johannesburg is known as a gold mining metropolis.
Meanwhile, labor unions in Ghana have urged the government to enact legislation requiring foreign investors in the nation to keep a portion of their profits in Ghana.
They hope that by doing so, they might slow the cedi's precipitous decline.
SOURCE: www.ghnewslive.com