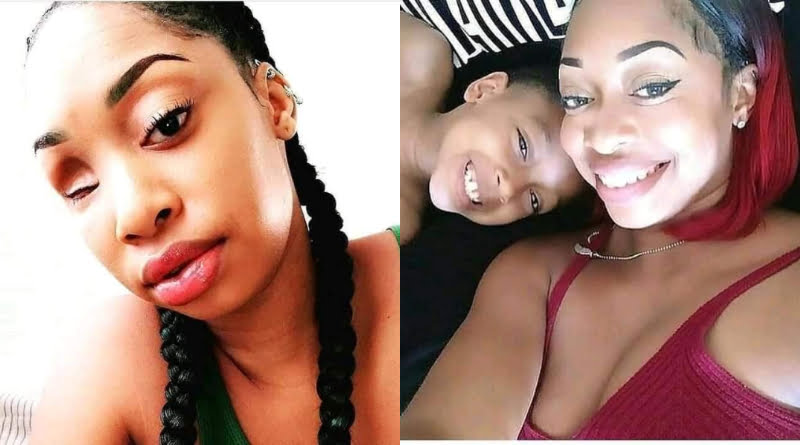 A fine lady has taken to social media to share how her own brother caused the loss of one of her eyes after stabbing her five times

.
From a post we saw on social media, this fine lady shared some beautiful photos of herself on social media with her daughter and made it known that her brother stabbed her five times for no reason.
She also then revealed that her brother was under the influence of alcohol and so he had no idea about what he was doing. As a result, she said she went comatose for two weeks.
below is what she posted,
"In 2016, my brother stabbed me 5 times and I lost an eye as a result. He was under the influence of alcohol when it happened and it was a bad period in his life. I was in the hospital for a while (in a comatose state for 2 weeks).
I woke up feeling very depressed but I knew I had to move on from the incident. Losing my eye took a toll on my self-image but not anymore, I'm now more social and more confident. I believe we were born with 3 eyes…our 2 eyes and a soul…so yeah, I still have 2 eyes left.
Also, I used to have a lot of seizures but I rarely have them anymore. "He's my brother, his family and I still love him regardless and that will never change. When he was charged to court, I stood up for him. He was facing 45 years in prison but ended up getting only 10 years. I still check up on him and look after him. I have found the strength to forgive him and I believe he's now a changed person."
READ ALSO: Lady Narrates How Her best friend snatched Her US-based fiancée who landed to marry Her, they're now engaged