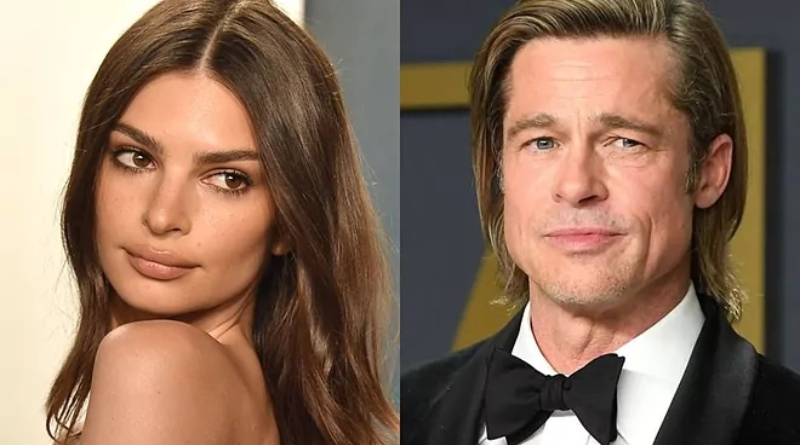 Emily Ratajkowski and Brad Pitt have seen each other
The speculation about a potential relationship grew as a result of Brad Pitt and Emily Ratajkowski. According to individuals who spoke to Page Six, the actor and the model crossed paths "a few times," sparking rumors of a possible relationship.
Is Brad Pitt and Emily Ratajkowski dating?
Brad and Emily are not dating right now, according to sources cited by Page Six. Although they have seen one other a few times and are both single, nothing is formal.
Sebastian Bear-McClard, who Emily Ratajkowski claims cheated on her, filed for divorce from her a few months ago.
According to sources close to Page Six, Bear-McClard had an affair with the model who was also the mother of his child. He cheated, the unidentified source who provided details for Page Six wrote.
Are Brad Pitt and Emily Ratajkowski a thing?
People witnessed Brad Pitt and Emily Ratajkowski going out together. However, Brad Pitt has "been seen with other people," as a source close to the actor told Page Six.
"People have been speculating about this for a while. Brad is not dating anybody. They [Pitt and Ratajkowski] have been seen a couple of times together."
Brad Pitt and the war against Angelina Jolie
Brad Pitt and Angelina Jolie separated in 2016 and divorced in 2019. Both have six children. Some of them adopted, and others conceived.
However, current research indicates that Brad Pitt and Angelina Jolie don't get along. In contrast, Angelina Jolie is not interested in giving her ex-husband joint custody of their children. According to reports, Jolie made repeated attempts to harm Brad Pitt.
According to the anonymous source, "Angelina s determined that Brad should never get 50/50 custody."
"There are some who say that she won't rest until the kids are legally adults, so Brad will never have shared custody."
SOURCE: Ghnewslive.com