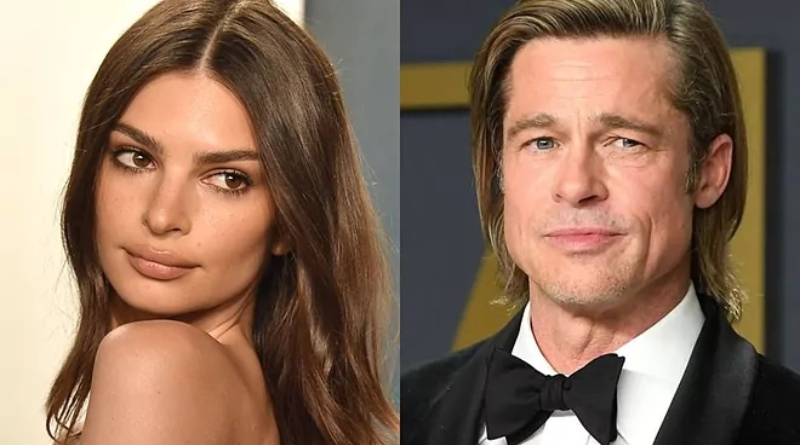 Is Emily Ratajkowski dating Brad Pitt?
Is Emily Ratajkowski dating Brad Pitt?: Emily Ratajkowski made it plain that she is still single in reaction to rumors that she is dating actor Brad Pitt. The model, 31, discussed her breakup with Sebastian Bear-McClard in an interview with Variety that was published on Wednesday. She also stated that she is still working on "letting go."
"I'm newly single for basically the first time in my life ever, and I just feel like I'm kind of enjoying the freedom of not being super worried about how I'm being perceived," she said.
"One of the things I write about in the last essay of ["My Body"] is about control and kind of understanding that one of the best ways to actually be happy and have some semblance of control is letting go," she continued
Ratajkowski hasn't responded to rumors that she's been spending time with the 58-year-old actor, but according to Page Six, the two are keeping their romance a secret due to his heated custody battle with Angelina Jolie.
"Brad has quietly dated the last couple of years. He worries that [Angelina] Jolie will badmouth him to their kids, more than she already has, if he has a serious girlfriend," said one of their insiders.
Is Emily Ratajkowski and Brad Pitt dating?
Despite the fact that their 2016 breakdown resulted in a legal divorce, the two A-list stars are still at odds over who will get custody of their children. They are also embroiled in a $250 million lawsuit surrounding their French winery and are facing domestic abuse allegations.
In response to reports of his infidelity, Ratajkowski, who recently came out as bisexual, filed for divorce from the producer earlier this year, supposedly saying Bear-McClard is a "serial cheater."
The couple wed in 2018 after two months of dating. Baby Sylvester Apollo Bear is their child.
Pitt and Ratajkowski have been seen out together on a few times, although insiders deny they are a couple just yet.
SOURCE: Ghnewslive.com