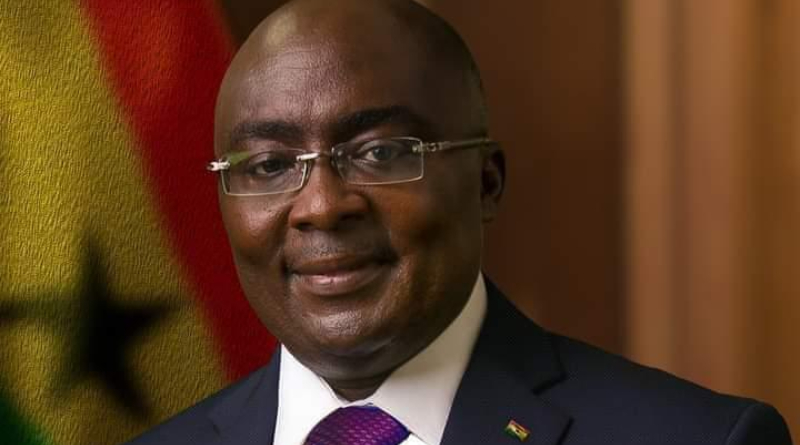 Dr. Mahamudu Bawumia biography: Dr. Bawumia is the Republic of Ghana's current vice president. Aside from his passion for politics, he is an economist and banker. Dr. Bawumia was the Deputy Governor of the Bank of Ghana before being appointed Vice President.
Dr. Bawumia Early Life
On October 7, 1963, Dr. Mahamudu Bawumia was born. He is from Tamale in Ghana's Northern Region. Bawumia is the late Alhaji Mumuni Bawumia's 12th son and the 2nd son of Hajia Mariama Bawumia.
Former Chairman of the Council of State from 1992 to 2000, Alhaji Mumuni Bawumia was also a teacher, lawyer, politician, and a Mamprugu Royal known as the Paramount Chief of Kperiga in Ghana's Northern Region.
Dr. Bawumia Education
Dr. Bawumia received his primary education at Tamale's Sakasaka Primary School and his secondary studies at Tamale Secondary School in 1975. In 1981, he was President of the Ghana United Nations Students' Association (GUNSA).
He moved to the United Kingdom after finishing high school to pursue banking and earning the Chartered Institute of Bankers Diploma (ACIB). In 1987, he received a First Class Honours Degree in Economics from Buckingham University.
He then gained a master's degree in Economics at Lincoln College, Oxford, and obtained a Ph.D. in Economics at Simon Fraser University, Vancouver, British Columbia, Canada, in 1995. He specialized in Macroeconomics, International Economics, Development economics, and Monetary Policy.
Dr. Bawumia Career
Dr. Bawumia was a lecturer in Monetary Economics and International Finance at London's Emile Woolf College of Accountancy. He then worked as an economist in the International Monetary Fund's Research Department in Washington, DC. From 1996 to 2000, he was an Assistant Professor of Economics at Baylor University's Hankamer School of Business in Texas, where he also received the Young Researcher Award in 1998.
He came back to Ghana in 2000 to work as an economist at the Bank of Ghana. He rose from Senior Economist to Head of Department and then became a Special Assistant to the Governor of the Bank. In June 2006, President J.A. Kufuor appointed him as a Deputy Governor of the Bank.
Dr. Bawumia was selected by Nana Akufo-Addo as his running mate in the 2008 elections, which saw the NPP increase its votes in the 2004 elections, especially in the three Northern regions. Dr. Bawumia as the running mate made New Patriotic Party take five parliamentary seats in the Upper West Region for the first time and the Party also increased its presidential votes significantly in the Northern, Upper East, and Upper West Regions.
Bawumia is currently the Vice President of the Republic of Ghana.
Dr. Bawumia Scholarships And Awards
Dr. Bawumia as a prominent man has won several awards and scholarships which include; Sir Alan Peacock Prize. Best Economics Student, Department of Economics, the University of Buckingham in 1986, 4 Graduate Fellowships: Ph.D. Simon Fraser University, Canada from 1991 to 1995, President's Research Fellowship: Ph.D. Simon Fraser University between 1995 to 1999, Young Researcher Award in Baylor University, and Fellow of the Chartered Institute of Bankers (FCIB) in 2007.
Dr. Bawumia Net Worth
Dr. Bawumia's net worth is estimated as between $100 million to $ 250 million.
SOURCE: Ghnewslive.com