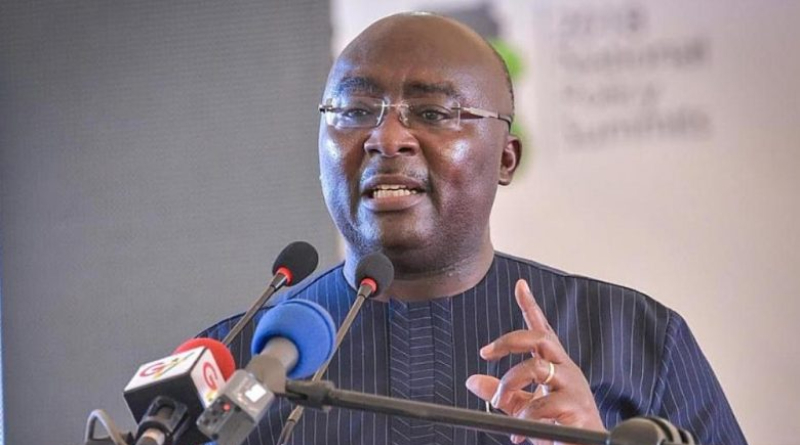 Dr. Mahamudu Bawumia Has Introduced E-Pharmacy.
Vice President Mahamudu Bawumia has unveiled the National Electronic Pharmacy Platform (NEPP), a mobile app that will allow Ghanaians to obtain legal medications from anywhere in the country.
The new 'e-pharmacy,' according to the Vice President, will allow individuals to utilize the app to place an order for the prescription they require. The request will be reviewed by a trained pharmacist via the app rather than in person.
READ ALSO: Bawumia reacts after Ghanaian Bishop elevated to Cardinal by the Pope
You can then select an address for delivery that is the most convenient.
Speaking today on the launch of the e-pharmacy, Vice President Bawumia outlined the following:
'For the first time in our nation, we are going to deploy a National Electronic Pharmacy Platform which will enable over 30 million Ghanaians to have access to prescribed medicines in a more convenient, cost-effective and quality assured manner'.
The Vice President reminded his audience that Ghanaians had to travel long distances to find pharmacies that provided safe and affordable medications.
Prior to the e-pharmacy, sick Ghanaians frequently purchased counterfeit medication at ridiculous prices.
Dr. Bawumia also stated that purchasing pharmaceuticals online carries hazards, such as the sale of illegitimate medications and the failure to receive purchases.
The Veep is clear that the new e-pharmacy will change all that, offering good prices and legal medications, with the convenience of the internet.
The e-pharmacy is the latest policy implemented under Dr Bawumia's 'digitisation' agenda, which has included the GhanaCard, Ghana Pay, e-payments for electricity, the digital address system, and the WiFi rollout in our education system.
Dr Bawumia also highlighted that the e-pharmacy would allow Ghana to join the e-pharmacy global market.
This market was valued at USD 52 billion and is predicted to grow more over the next decade.
The e-pharmacy is therefore intended as a policy to protect and support Ghanaians immediately and increase future prosperity.
Source: www.ghnewslive.com