Talent manager Iddriss Yussif, who goes by the moniker Deportee, has disclosed that the court has released him in connection to the staged shooting incident involving Shatta Wale, which prompted his apprehension in 2021.
The previous devotee and confidant of the dancehall artiste, revealed in a Facebook post on Friday, December 16, 2022, that he, including two more accomplices have all earned their freedom.
Deportee shared a photograph of him with Shatta Wale's previous assistant, Nana Dope and Gangee on December 16, with the caption;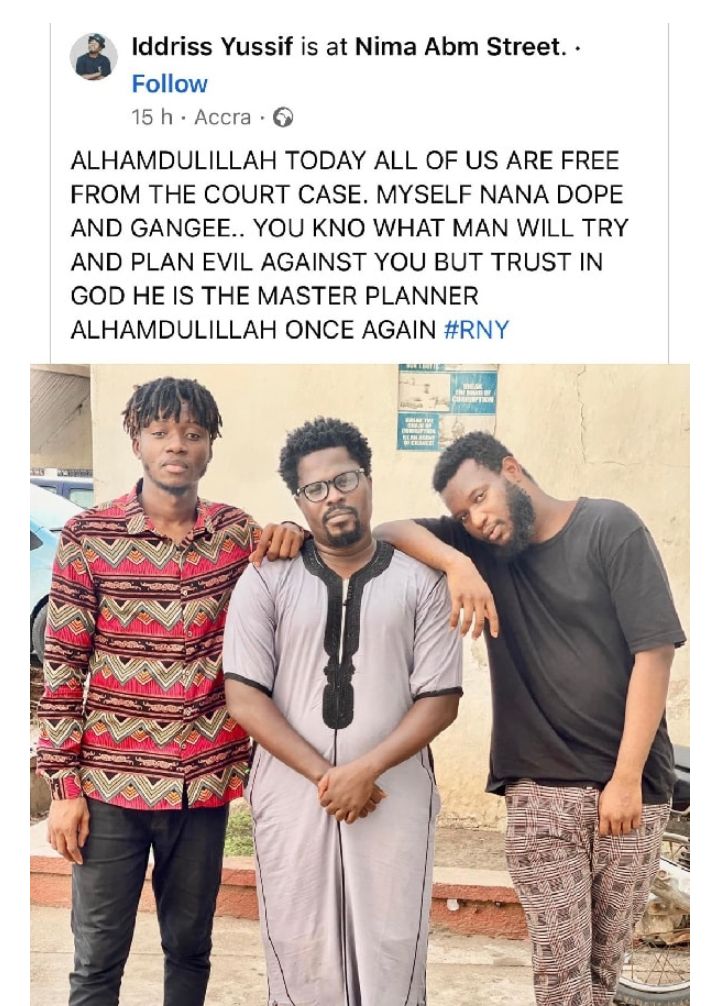 "Alhamdulillah today all of us are free from the court case. Myself, Nana Dope and Gangee.. you kno what man will try and plan evil against you but trust in god he is the master planner Alhamdulillah once again."
The trio got apprehended over a shooting stunt instigated by Shatta Wale, after a doom prophecy by well known prophet Jesus Ahuofe, came to light.
After their capture, they were put under the steady gaze of the court and later remanded into jail care for a week.
However, legal counselors of Shatta Wale, figured out how to get bail on his behalf, and was in this manner set free, after a judge sentenced him on his own blameworthy plea, and fined him GH¢2,000.
Anyhow, Deportee and his perpetrators who planned the stunt, along with their boss, were deserted and left to fight their own legal battles.
In a recent discussion, he touched on how Shatta Wale abandoned them to wither away in prison.