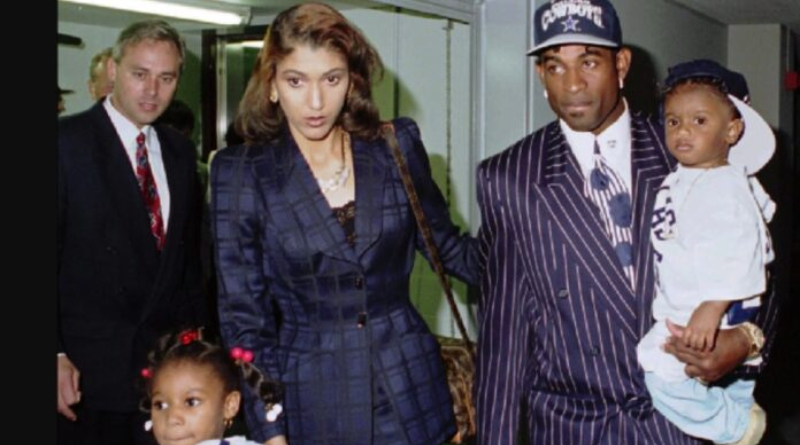 Deion Sanders wife
Deion Sanders has had two marriages. Carolyn Chambers was his first wife. He then remarried to Pilar Sanders, also known as Pilar Biggers-Sanders. But first, before we get into more details about Deion Sanders' wife, let's take a look at Deion himself.
Lady In Tears Few Weeks After Gushing Over Her Boyfriend On Social Media – Watch
Sanders is a former player and coach in American football. He is the University of Colorado Boulder's head football coach. He was a member of the Atlanta Falcons, San Francisco 49ers, Dallas Cowboys, Washington Redskins, and Baltimore Ravens during his 14-year NFL career.
Deion Sanders Biography
Sanders was born on August 9, 1967, in Fort Myers, Florida, to Connie Sanders and Mims Sanders. He was raised by his mother and her new husband named Willie Knight after his father divorced his mother when he was only 2 years old.
Deion attended North Fort Myers High School. In 1995, he was named to the Florida High School Association All-Century Team as part of the 100-year history of high school football in the state. Sanders made it on the top 33 players selection.
Sanders later enrolled at Florida State University. In his new school, he played three sports for Florida State Seminoles: football, baseball, and track. Sanders played as a baseball outfielder with the New York Yankees, Atlanta Braves, Cincinnati Reds, and San Francisco Giants for 9 seasons.
Deion won two Super Bowl titles and also made a World Series appearance in 1992 making him the only player to achieve this feat. He is also regarded as the greatest cornerback in NFL history.
Apart from his numerous achievements in sports, Deion Sanders also had a career in music as a rapper. He released his debut album in 1994 dubbed "Prime Time". The following year in 1995, he released another song titled "Straight to My Feet" which charted No. 57 in the UK.
Deion Sanders's wife: Meet Pilar Sanders and Carolyn Chambers
As already revealed, Deion Sanders was married twice. His first wife was Carolyn Chambers. They were married from 1989 to 1998. They were blessed with two children. After their separation, Sanders remarried again to Pilar Biggers-Sanders from 1999 to 2015. They also had 3 children together. In all, Deion Sanders had 5 children with his two wives.
Source: Ghnewslive.com