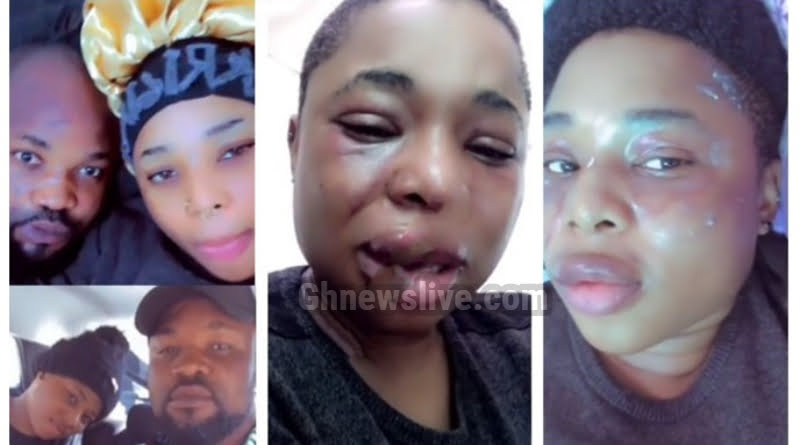 The happy and

peaceful relationship

between a Lady and her guy has ended in tears weeks after gushing him on Social Media.
The Lady who often shows her boyfriend and rain praises on him is in trouble. Most of the time many people show their partners on social media, sometimes I don't know what they seem to gain but whatever be the case they do.
We have seen so many videos online that show how many social media relationships or relationships what are showcased on social media and how they ended in tears. Now today we are talking about one of the above situations which are very popular online.
This lady who often gushes or brag about her boyfriend on social media by sharing their lovey-dovey moments actually never anticipated what was in store for her after her heartthrob subjected her to severe beatings.
At the beginning part of the video she posted, she and her man shared romantic moments together at different locations. The tail end of the video showed the other side of the relationship coin which captured the disfigured face she got after her sweetheart thrashed her severely.
Watch the video below;
In other news, a Nigerian lady is presently cursing her stars for giving a stranger shelter only for her to rob her of her entire savings.
According to her, she returned from work only to realize that the girl had disappeared with her entire savings which she kept in a kolo box. In an emotional video she shared amidst tears, the lady said that it happened after a little misunderstanding concerning in-house duties and domestic chores.
The lady told the girl that she cannot just be staying in her house and leaving the place untidy without cleaning up after herself. This harmless comment from the lady became the last straw that broke her furious back prompting her to steal her entire savings and run away with it.