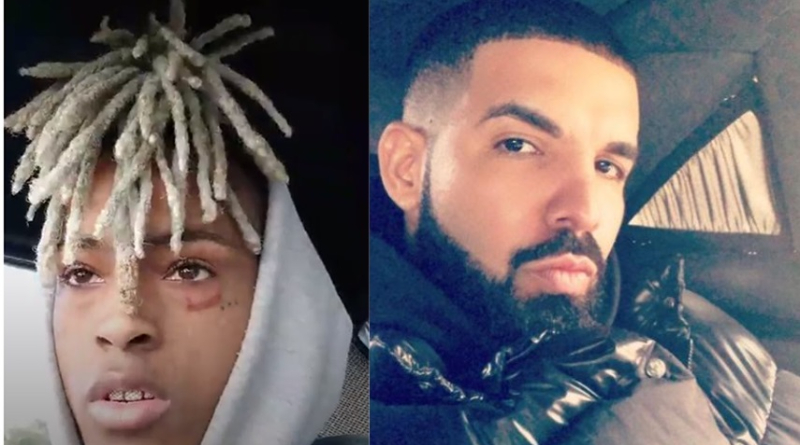 Xxxtenacion MURDER: The murder and trial of popular hip hop sensation Xxxtenacion are gradually getting wild as the defense has alleged that rapper Drake killed the pop star.
During yesterday's trial, the defense attorneys made a shocking claim. According to Media Take Out, three suspects confirmed that they were not the ones who murdered the rapper, but rather people hired by DRAKE.
Michael Boatwright, 28, Dedrick Williams, 26, and Trayvon Newsome, 24, have been charged with first-degree murder and armed robbery with a firearm.
Quamina MP – Back To The Sender Ft. Kofi Kinaata
They are accused of killing rapper Jahseh Onfroy, also known as XXXTentacion in the public eye, during an armed robbery in Florida in 2018. A fourth defendant, Robert Allen, has also been charged with second-degree murder and is expected to testify against his friends.
Reports from Media Take Out confirmed that prosecutors have the testimony of a snitch and they also found the gun used in the murder in the home of the defendants.
Just before the opening statements, defendant Dedrick Williams' attorney asked the court for the presence of Canadian rapper Drake in the court for the trial. The defendants were said to have appeared to be hoping to raise doubt as to their involvement in XXXTentacion's death – by grilling Drake over his 2018 beef with Xxxtenacion, and suggesting that Drake was responsible.
Dedrick's attorney explained to the court that neither Drake nor his lawyers have responded to requests by the defendants to appear for a zoom deposition. After getting no objections from the prosecution, the judge authorized the attorney to do a "rule of show cause," which is in effect a subpoena of Drake.
Source: Ghnewslive.com