The spouse of Black Stars captain, Dede Ayew, Yvonne Ayew, has disclosed that their daughter was medically unwell when her husband played for the Black Stars.
According to her, Dede had to leave his sick daughter behind to play for the Black Stars, due to the love he has for the nation and furthermore, to assume his part as captain of the team.
In an extended post by Yvonne Ayew, she stated the sacrifices Dede Ayew had to succumb to as a father and a player.
She likewise praised him for continuously doing his absolute best to shuffle the two responsibilities as best as he possibly can.
Evidently, Dede Ayew had to race to the Sidra Medical and Research Center Hospital after the game, to be with his daughter.
In a photograph shared by his significant other, Dede Ayew is seen carrying his ill daughter on his shoulders in the wake of visiting her in the hospital.
Given Yvonne Ayew's post, netizens who grasp the French dialect have rushed to her page to offer their support, whiles wishing her daughter a speedy recovery.
Look at the picture of Dede Ayew carrying his sick daughter at the hospital underneath;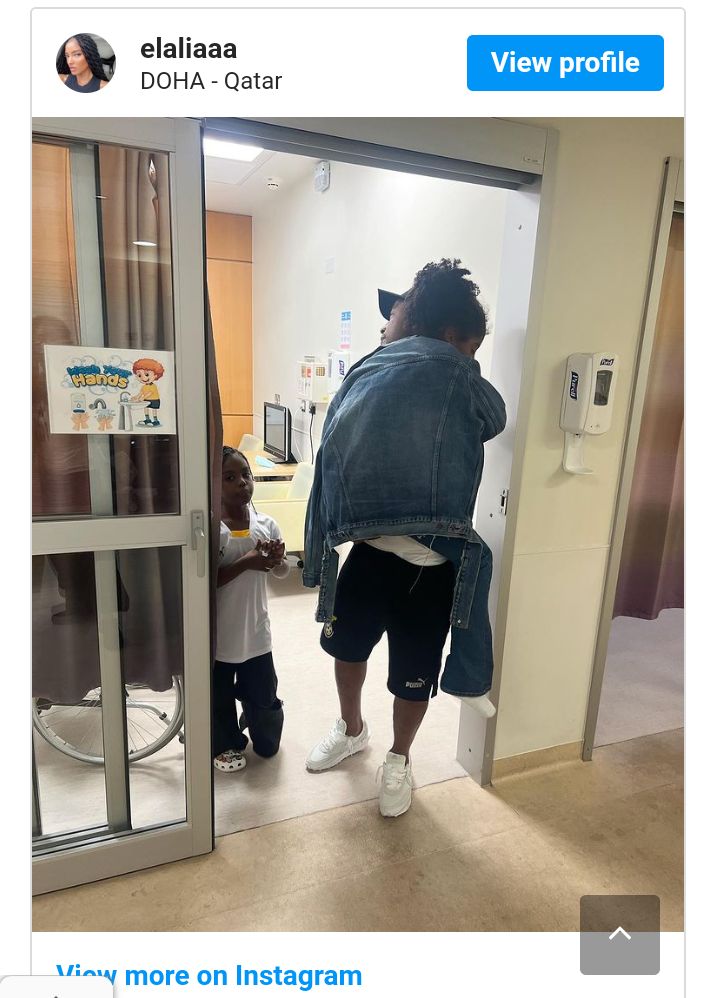 The Black Stars of Ghana weren't able to qualify from the Group Stage to the 16th round of the competition.
The team lost by 2 goals to Uruguay in their last group match.
What was considered by football fans as a match of revenge for the Ghana Black Stars tragically landed in disappointment, as the squad failed to advance to the next stage of the competition.
What's more, regardless of Uruguay leading by 2 goals to nil against the Black Stars, they also met their exit, as they were surpassed by South Korea.