An online media user and observer, has encouraged Fella Makafui to return to her previous lifestyle, if it seems apparent that Medikal has left her.
As per the fan, Fella Makafui left the entirety of her intimate benefactors for Medikal, just to be deceived by the rapper in the end.
As of late, Ghanaians were hit with insight about looming divorce in the Frimpong family.
Medikal and Fella Makafui are allegedly in constant disagreement and have chosen to head out in different directions from each other.
Makafui took to online media to declare she's about to make the hardest decision of her life, whiles Medikal dramatically called her out for declining to be compliant as a decent spouse.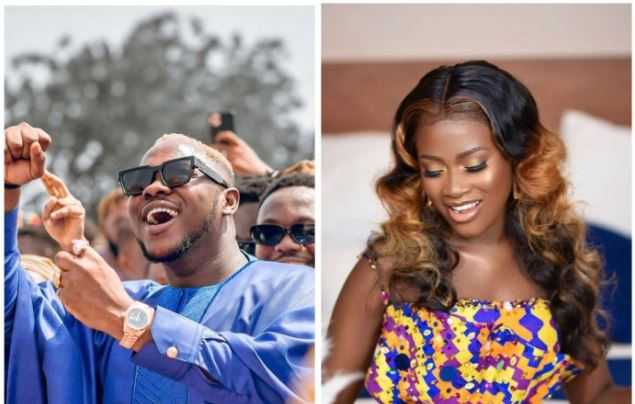 The two of them erased all of their associated ties to each other from their respective social media accounts, whiles Fella Makafui additionally went ahead to take out Medikal's last name, Frimpong, from her handles.
In the midst of all the brouhaha, reports surfaced that Medikal's mom and Fella Makafui got involved in a fierce altercation.
As bits of gossip about their separation expand, a cybersurfer has emerged with her own critique on the marital status of the couple.
The woman alleges that Fella Makafui previously used to be the charm of rich elderly men, however, she left everything aside for Medikal, just for him to painfully leave her discontent along the way.
Exerting her fury and intense opinion, she exhorted Fella Makafui to ceaselessly take whatever is due her, in the current tussle for dominance between the two celebrities.
Verbally assaulting Medikal, she directly addressed Fella Makafui, quite boldly, as she asserted her perspective on the matter, whiles cautioning the actress to deploy any means necessary to get all she rightfully deserves in the union between them.