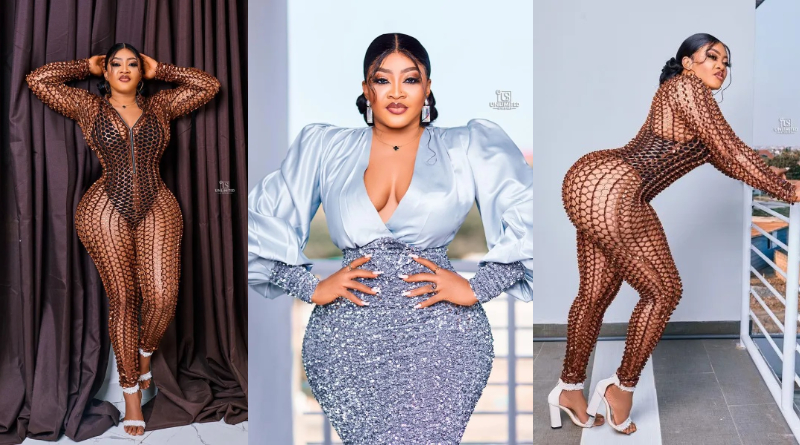 Chichi Neblett, a talented Liberian-born Ghanaian actress, has disproved social media allegations that she had liposuction to improve her physical form.
Ghanaian female celebrities frequently have plastic surgery to improve their body shapes. Kisa Gbekle, Hajia4Real, Afia Schwarzenegger, and other female celebrities have openly admitted to getting liposuction to improve their body forms.
READ ALSO: Chichi Neblett: My Ex Used To Beats Me Because Of Shatta Wale And Adebayor
Chichi Neblett revealed in an interview with Zionfelix on the Uncut Show that she has never sought to enhance her physical form through plastic surgery, as some of her colleagues do.
According to her, even though she was not heavily endowed like this when she relocated to Ghana, she revealed that she has grown and given birth, hence she finds her sudden humongous figure a natural occurrence.
Chichi also stated that people are entitled to their own sentiments about her cavernous but it is no big deal if indeed she has undergone liposuction to enhance her body figure.
Watch the video below:
Source: www.ghnewslive.com