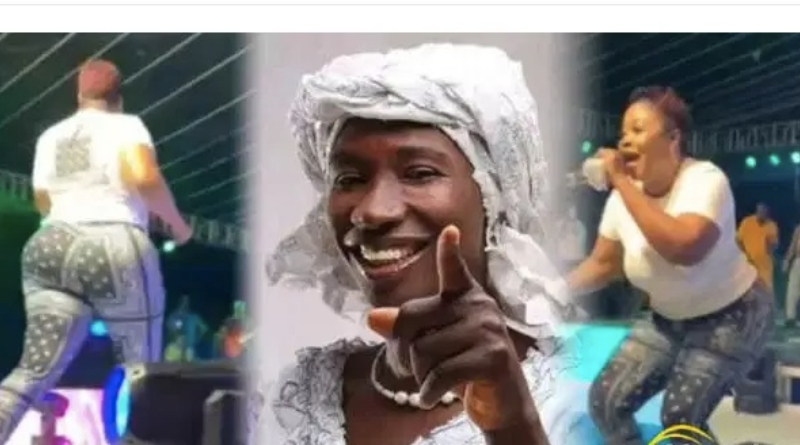 Empress Gifty has received so much criticism for allegedly enlarging her buttocks, now Cecelia Marfo has sent her honest opinion.
Cecelia Marfo, a well-known Ghanaian gospel singer and preacher, is the most recent person to insult and descend on Empress Gifty for increasing her buttocks and curves.
Empress Gifty dressed provocatively for Stonebwoy's weekend Ashaiman To The World celebration.
Gifty Adorye's performance did not disappoint her fans, who dressed in a white T-shirt and black and white leggings that accentuated her curves.
In a viral video from the occasion, the gospel singer is seen wiggling her buttocks while showing off her hourglass figure in a pair of figure-hugging pants.
During an interview on BRYT TV, Cecelia Marfo called out a colleague in the business, saying that she was "very disappointed and disgusted" by Empress Gifty's current slay queen lifestyle.
Cecelia Marfo warns Empress Gifty to prepare for the day when she becomes old, loses her luster, and the size of her large fake bortos no longer matters. She continued by advising the "3y3 Woa" singer to not allow the pursuit of wealth cause her to behave in an unchristian way.
Cecelia Marfo questioned the point of a large bortos after just five minutes of intimacy.
Therefore, the idea that people would spend thousands of cedis on bettering their bodies contradicts common sense.
Source: www.ghnewslive.com