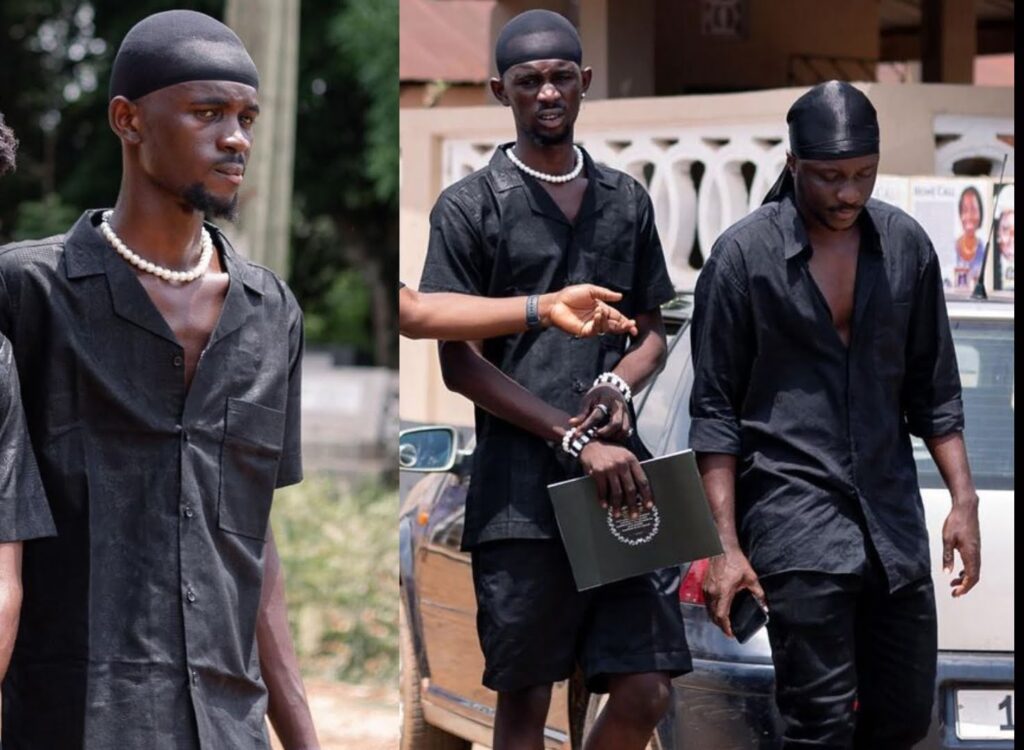 Black Sheriff recently took all the attention from the Ghana Music industry with his two most trending songs in his career. He has gained much-needed attention after giving his fan the hopes of his career with the series of "Sermons,"
Black Sheriff's first and second sermons highlighted the tales of his life so many youths are going through in Accra and Black Sherif's own life in Accra after he left his birth town, Konongo.
In Black Sheriff's chorus in the second sermon, he added "Kwaku Frimpong de asem beba," which simply means Kwaku Frimpong will bring troubles.
In his "Sermons," the same second sermon song, Black Sheriff made mention of a certain woman called Sister Mariana. He requested a minute of silence for Sister Mariana.
Kwaku Frimpong who is popularly known as Black Sheriff also promised to explain his many decisions to her when they meet in Heaven.
Today, Black Sheriff paid his last respect to Sister Mariana in a very sorrowful way. Sister Mariana meant a lot to Black Sheriff. Probably she must be very special and influential or important In his life.
There is a saying that good people don't last in life to see your success.