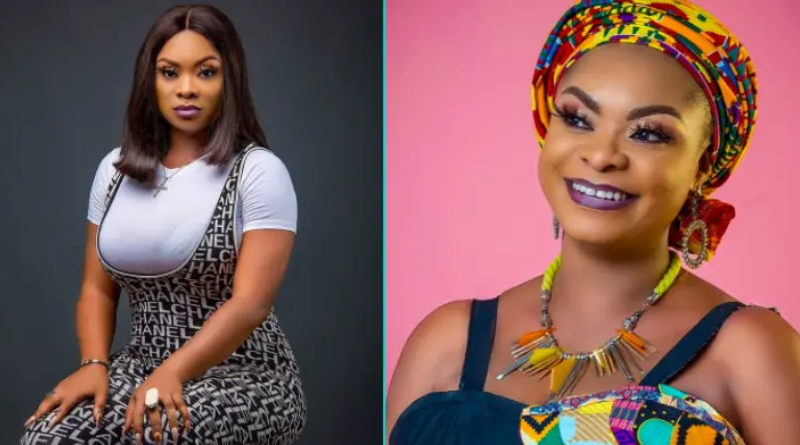 Beverly Afaglo, an award-winning Ghanaian actress and entrepreneur, has responded to people who mocked her for being blunt.
Beverly Afaglo previously remarked in an interview that the majority of her single coworkers regret their decision to choose a profession over marriage and children.
Beverly claims that although though she lost a lot of movie opportunities as a result of being married with children, she doesn't regret it since she now has lovely children with whom she is pleased and proud.
READ ALSO: Heartbreaking Moment As Ekow Blankson Gets Final Farewell Bid From Industry Colleagues At Burial Service
However, her coworkers who chose their professions above marriage and children are now regretting their decision.
Beverly faced a lot of backlash for her statement as some called her names for marriage- shaming her colleagues in the entertainment industry.
Beverly decided to address her trolls and took to her social media to write a long post explaining herself.
She wrote on IG: "My name is Beverly Afaglo. I am a pure hearted and sincere personality.I am real, I don't pretend,I don't fake.I'm just being me.I'm a Gemini so most times I'm too blunt and sincere and some people can't stand that about me and they call me names.I don't want popularity or trends, I have had enough in my life time.U have no idea how many interviews my management and I turn down on a daily and weekly. I don't grant interviews, I hate them cos I'm sincere and some people get offended when I speak the truth so I avoid them.If u get me on ur show, u hv persisted and pushed for so long and I respect u so much I couldn't keep saying no. Now,if I'm not relevant I won't be invited to shows/events, if I'm not relevant, people won't write about me. They know when they do I drive traffic for them.
Dear writers and commentators, u don't know me personally so when writing about me use some decorum because this is a brand that has been built over 16yrs of hardwork and consistency.Thank God I'm still called for jobs and appearances and that's all my business is, not for trends.Don't use my name to get a name and still call me a nobody. I am Beverly Afaglo, don't compare me to ur favorite, stay with ur favorites and allow my favorites to love me just as I am.Hating someone u don't even know is evil.Enough please. Thank you'".
Some unhappy people told her to stop granting interviews where she spews lies to the general public.
See her original post below;
SOURCE: www.Ghnewslive.com