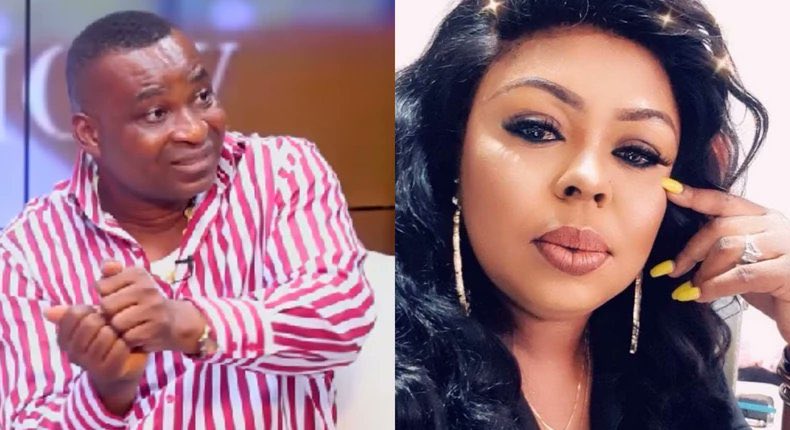 Afia Schwarzenegger goes hard on Lawyer Maurice Ampaw
Schwarzenegger and Delay have had their long existing beef rekindled for sometime now as the two radio/Tv personalities keep going at each other on social media. Delay in a recent post voiced out to be tired of everything that is happening around her.
On the other hand Afia seem not to be ready to let go of the beef anytime soon as she keeps going at Delay.
While taunting Delay, Afia Schwarzenegger claimed that she slept with her boss, Wontumi, and got him farting in bed.

Afia Schwarzenegger said she slept with Chairman Wontumi and he farts when cuming. Lawyer Maurice Ampaw came to say it's lie cos she's not Wontumi's standard. Now she's cursing him with antoa.
Keep Following AyeyiBruce for more news
Watch the video below