Ghanaian actor, Abraham Attah, has shared recent photos of himself, showing his long dreadlocks, via Instagram.
American based Ghanaian movie star, Abraham Attah, has circulated a new set of exquisite photographs of himself, via social media. The most recent pictures, have the youthful actor, flaunting a very much developed and wonderful dreadlock hairdo.
Numerous fans have been left in amazement by Abraham Attah's speedy development, while others lauded his attractive features with the developed braids.
The actor who played a pivotal role in his most acclaimed movie feature, 'Beast Of No Nation', surfaced online with new photographs, that seeks to complement his foreign residency. Abraham Attah, who seldom posts pictures or selfies, made it a point to be spontaneous, as he released a current rendition of his stature on his Instagram page on Sunday, September 25, 2022.
The new photographs show the youthful actor, in his domain in America. The newly released photographs, have Abraham Attah portraying his looks and appearance, at two different area settings.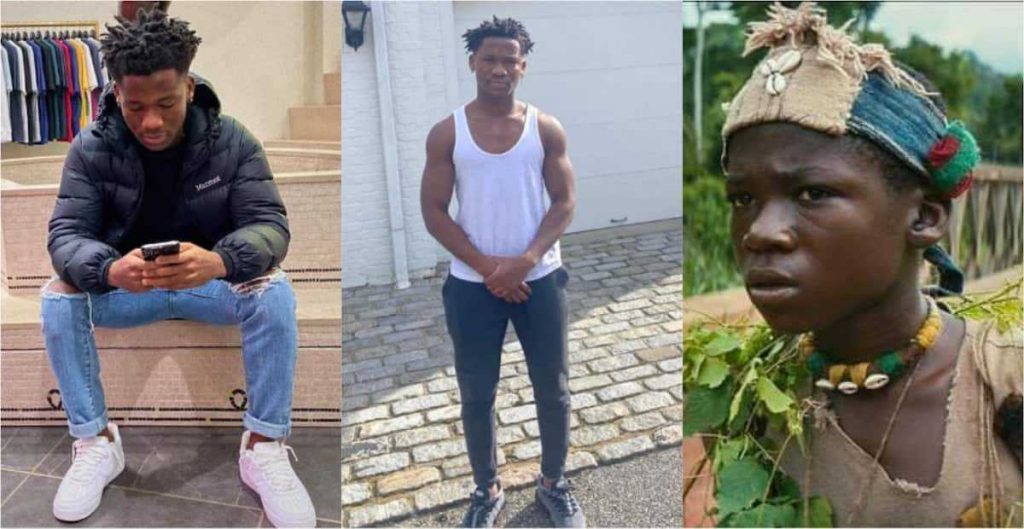 One of the photographs revealed him cladding a white T-shirt with a couple of black pants and black foot wear, while remaining in an exceptionally peaceful looking garden. The second photograph, captures the wearing a coat over the same sets of pants and shoes.
He was seen sitting in front of an established building. Amidst all these new features, the main change identified in the photographs was Abraham Attah's hairdo. His dreadlocks had become extensively lengthy and looked exceptionally lovely.
Sharing the photographs, the young fellow demonstrated that he was remaining fly while crediting his beautician. "stayfly @davidedesigns," his straightforward caption tag read.
While many are intrigued by his steady growth, others are impressed by his sense of style, as they commented on the young actor's new looks, as seen below;
roseywyhen said: "Congrats Abe. Well played. So proud of you."
kofiduncanarts_ said: "Wo dread wei di33 mad oo."
young_hommie_ said: "Agu you've grown up… .what of striker??"
browndadi said: "Big man♥."
SOURCE: www.ghnewslive.com