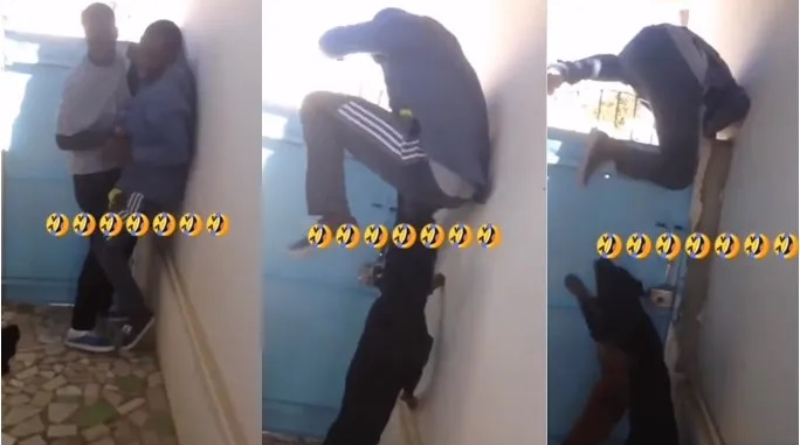 A young boy runs for his life when faced with possible threat to life posed by a dog.
A Young Boy and his friend visited their friend and were greeted by the guard dog, which did not give them breathing space. In a video that surfaced online, the animal charged at the two of them as though it wanted to attack and started barking aggressively.
One of the boys was so scared that he jumped climbed the house gate which was locked and flew over to the other side.
The dog then turned its attention to the other boy who remained in the compound and it tried to bite him, but he screamed at the top of his lungs.
Its owner could be heard in background dishing out instructions which it seems the animal was not obeying.
Watch the video below:
SOURCE: www.ghnewslive.com