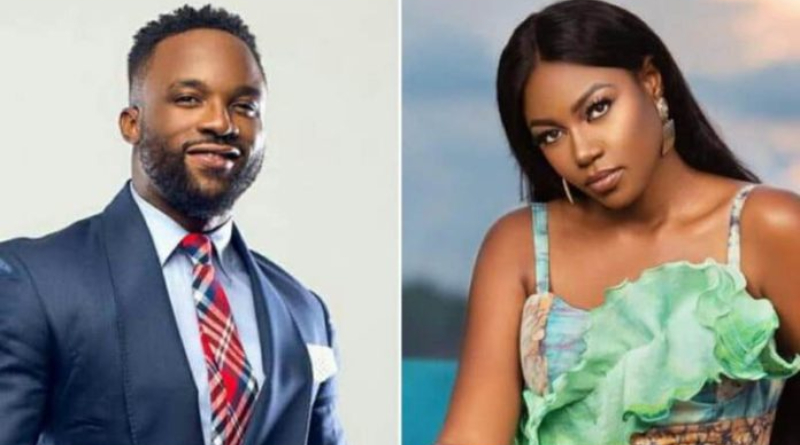 'Your Waist' hitmaker and former lover of Ghanaian actress and producer, Yvonne Nelson, Iyanya, has described Yvonne Nelson to be a sweet girl.
Yvonne Nelson is a nice girl, and I can't go about discussing her difficulties with everyone, he claimed.
The movie actress's name was tattooed on the wrist of the Nigerian music singer on Starr Drive when he recalled the experiences they had shared. This allowed him to carry a piece of her with him wherever he went.
Despite being referred to be a cheater in "Iyanya and My Love Life," Chapter 10 of the "I am not Yvonne Nelson" book, which explores the complex aspects of Yvonne's relationship with Iyanya Onoyom Mbuk and the heartbreaking betrayal she endured, the singer still describes her as lovely.
READ ALSO: Yvonne Nelson's Mother Was Rushed To The Hospital Over Hypertension (Details)
Yvonne describes their romance as a dreamy affair, complete with intimate gestures such as breakfast in bed, and even shares how she believed their love was everlasting when Iyanya tattooed her initials, YN, on his wrist as a symbol of their commitment.
Iyanya on Starr Drive with Foster Aggor, says he wished he would have focused on her rather than lying to her, "My soul was in Yvonne, I loved her, that's why I had a tattoo of her name on my wrist. The tattoo was to show I have a piece of her everywhere I go"
He revealed that he loved the actress and wished he could have focused on her rather than lying to her, "If I was dating her, I will just focus on her. Back then I used to lie to her. Then, it was my career first. Everything came second."
Iyanya said he wished he can have a sit-down conversation with Yvonne to talk "I don't feel good that I have to sit on the radio to talk about this because it is emotional."
He added that I also feel like at the end of the day she is healing. Let's not forget that too whatever it is. But what we all need to understand is that everybody has been through ups and downs and being famous comes with the territory"
The artiste recently dropped an EP which features Kuami Eugene and other African music stars dubbed ' Love and Trust"