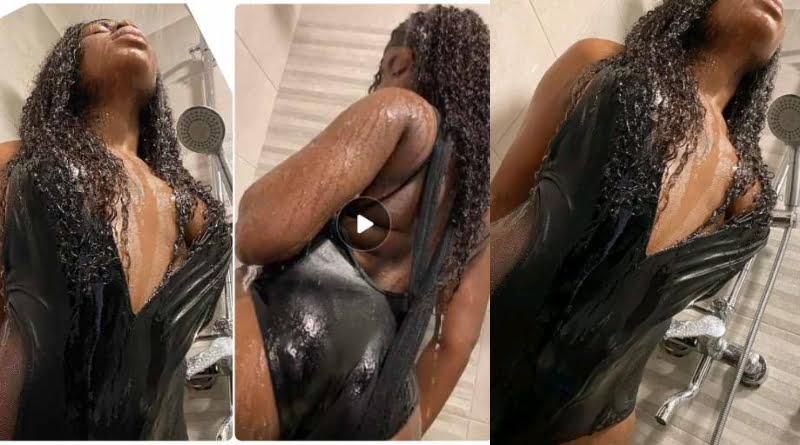 Ghanaian sensational singer and actress, Yaa Jackson has turned the mouths of Netizens on as she drops her bathroom video to send a message to Ghanaian fake prophets.
Yaa Jackson has been one of the most talked-about female celebrities since the day she switched from acting to being a musician. She has been in the headlines so many times and today it's crazier than ever.
We all know what soo many fake prophecies and other fake pastors do in Ghana, they only see visions about celebrities and other top people in the country and the funny thing is they have never seen a positive thing about them, it's all about death, accident and other bad things.
READ ALSO: Video Of Yaa Jackson teasing her fans with hot dance causes stir on internet
After the death of Ebony, who was one of the best female songstresses in Ghana, many celebrities became scared about these prophecies about death and accidents from our fake pastors. Many celebrities have their own way of warning these fake prophets about prophecying on them and today Yaa Jackson has sent a message which is targeted at the doom prophecies some prophets have been sharing about some Ghanaian celebrities.
According to the 20-year-old Yaa Jackson, she wants these prophets to stop putting fear in the followers and Ghanaian celebrities.
Sharing a photo that shows her having a shower, the young Ghanaian actress wrote: "When will some of the pastors stop putting fear in the individuals? Always talking about negative stuff (death, accident, evil spirit) and all that.
There's evil spirit but I believe and have faith that they can't take over my life. It's about time pastors stop putting fear in us. Stop depending too much on pastors they are also humans."