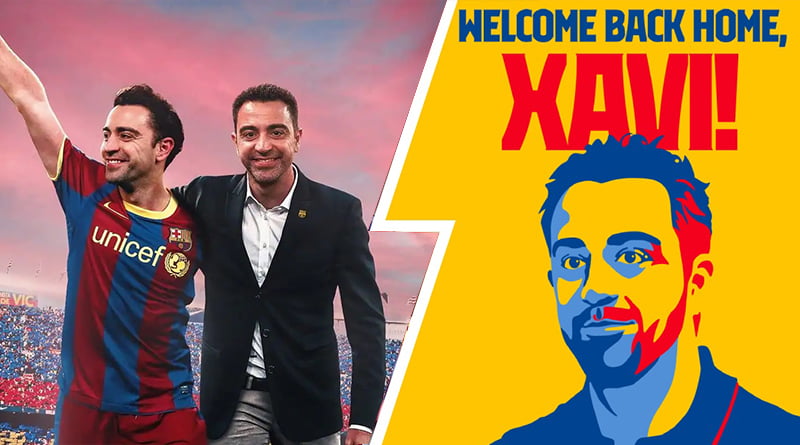 Xavi Hernández has finally reached an agreement with Fc Barcelona to become the first-team coach for the rest of the current season and two more seasons.
Xavi Hernández is now officially the head coach of the first team of Barcelona after he was presented to the fans today and signed the contract right in front of them while his family stands and watches him.
Joan Laporta was right beside him as they both enjoyed the moment fans and other club members cheered and chants Xavi's name. As per the information we have, the club legend will be the coach for this current season and two more years.
Xavi Hernandez is expected to take Barca to the next stage of the Champions League and also move them from 9th position to the top four or even win the title for the club and the fans.
Naturally, Barcelona loves Xavi and we are all hoping he succeed as a coach here, there was a statement the present made during Xavi's presentation, she said: "We said goodbye to you as a player but we knew very well you will return one day, welcome Legend."
Xavi also took the microphone and made it clear that he is here to build, he said that "Barcelona can not lose or draw, Barca must win every game, and we will work harder to win more titles together"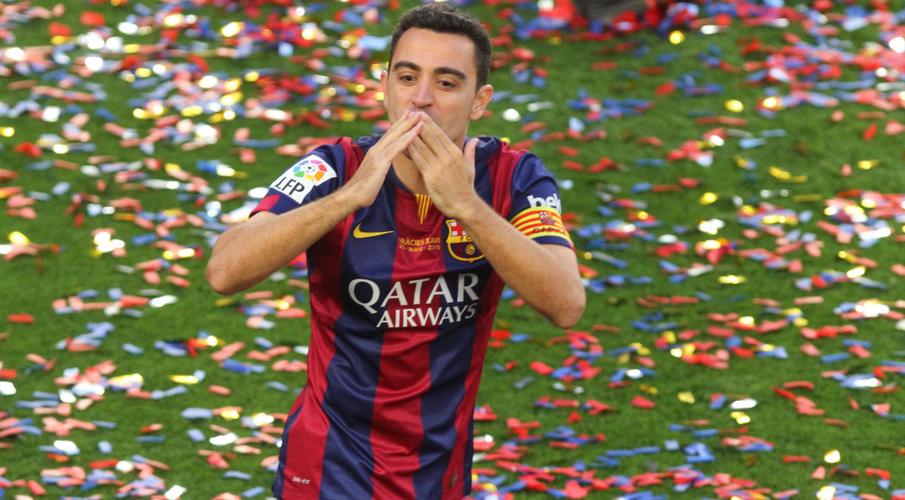 Xavi Hernandez played 767 games and won 25 titles
Xavi Hernandez is one of the great legends of the club he is an absolute legend at FC Barcelona. He held the record of 767 appearances for the senior team until he was surpassed recently by Leo Messi (778). He was in the club as a player for 17 years (1998 to 2015), he won 25 major trophies:
Liga: 8 (1998/99, 2004/05, 2005/06, 2008/09, 2009/10, 2010/11, 2012/13 & 2014/15)
Champions League: 4 (2005/06, 2008/09, 2010/11 & 2014/15)
Copa del Rey: 3 (2008/09, 2011/12 & 2014/15)
Club World Cup: 2 (2009/10 & 2011/12)
European Super Cups: 2 (2009/10 & 2011/12)
Spanish Super Cups: 6 (2005/06, 2006/07, 2009/10, 2010/11, 2011/12 & 2013/14).
A life in blaugrana
Xavi Hernandez stay in Barcelona as a club in total is 24 years, he began in the U12 in 1991/92. Now one of the greatest midfield maestros of all time, he helped redefine the art with his creative mind, pinpoint passing, and sublime ability to read the game. The utter brains of the team, he made up for his lack of physical might with extraordinary wits, superb skills, and an extraordinary talent for governing everything that went on in the middle of the park.
Louis van Gaal was the coach who gave him his first-team debut in 1998, and he immediately secured his position in the starting XI. It was under Frank Rijkaard from 2003 that he truly exploded, and under Pep Guardiola from 2008, he became regarded as one of the greatest players ever to grace the game.
After Carles Puyol retired, he assumed the captaincy, and eventually departed the club in 2015. Six years later, and he is back, this time as coach, where some of his charges are former playing colleagues: Sergio Busquets, Gerard Piqué, Sergi Roberto, Jordi Alba, and Ter Stegen.
Coaching experience
Xavi Hernandez played out the final years of his career at Al-Sadd in Qatar, after his retirement, he then became the team coach. He took over as the head coach of Al-Sadd and in a few months, he won the Qatari Super Cup, and also led the team to the semi-finals of the AFC Champions League.
In total, he coached the team to seven different trophies, three of them in 2021.