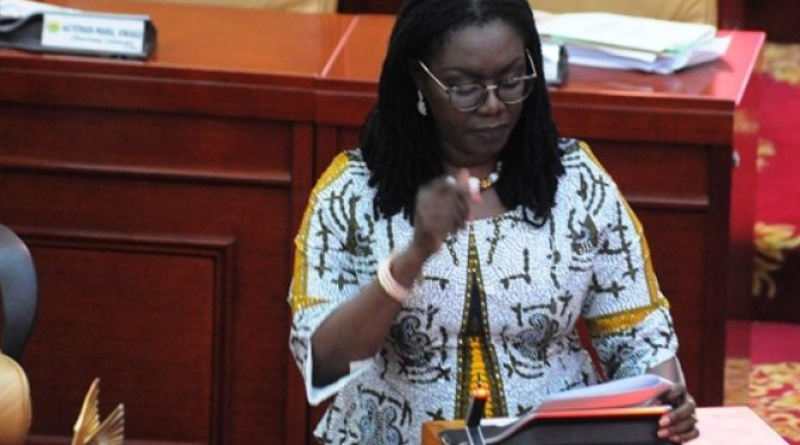 Ursula Owusu-Ekuful, a member of parliament representing Ablekuma West, has advised women who are forced by their boyfriends into having oral and anal sex to call the police for help.
The lawmaker made it clear that anal intercourse, regardless of the gender engaged, will be prohibited and punishable under the Anti-LGBTQ bill.
She was speaking when the Promotion of Proper Sexual Human Rights and Ghanaian Family Values bill was being discussed in the legislature.
The legislator was concerned after hearing that wives had been threatened with divorce from their husbands if they refused to engage in these sexual behaviors.
READ ALSO: All 275 MPs consent to the passage of the anti-LGBTQ Bill
"For the avoidance of doubt and the information of all Ghanaians, oral sex, anal regardless of whether it is between woman and man, man and man or woman and woman is illegal under our law and so if there is anybody who is practicing oral sex or anal sex please note that what you are doing is against the existing law of this country.
Addressing her colleagues on Wednesday, she insisted underscored the significance of the proposed bill in addressing such issues.
"And so I will urge any woman or young girl being subjected to any such practice under the guise of heterosexual sex to know that what they are being asked to do is against and law and must seek help from the Police. Anal sex is unnatural carnal knowledge, use of sex toys is unnatural carnal knowledge."
This comes after Parliament's Constitutional, Legal, and Parliamentary Affairs Committee, recommended its passage of the controversial bill.
Other legislators including Bernard Ahiafor, Nelson Rockson Dafeamekpor, Sam George, Murtala Mohammed, and John Ntim Foruor among others argued for the bill.
The Speaker of Parliament Alban Bagbin called on MPs opposed to the bill to stand up and be counted.
But his call went without a response showing unanimous consent by Members of Parliament strongly advocating for the passage of the bill.
With the bill through on its second reading, the consideration stage will follow before a third reading to signal passage.