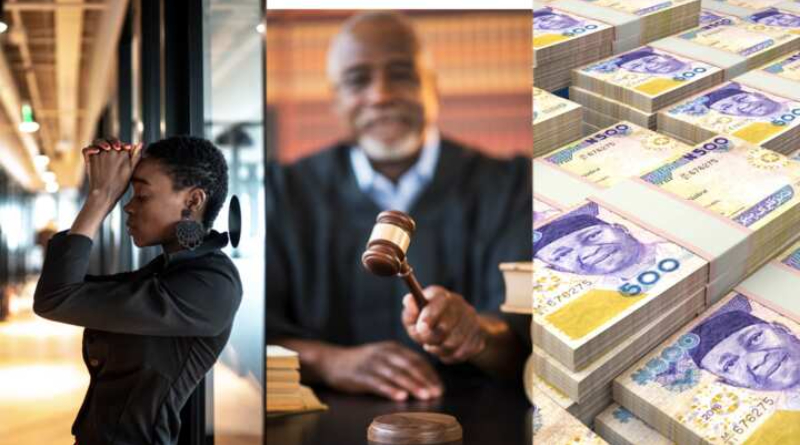 After concealing the funds from him throughout their divorce, a woman in the US was forced to hand over her N1.5 billion lottery jackpot to her ex-husband.
Denise Rossi, the lady, won the jackpot 11 days before she divorced her husband of 25 years, Thomas Rossi.
When a letter from a firm that compensated lottery winners was inadvertently delivered to Thomas's apartment two years after their breakup, her plan went awry. When Thomas found out that his ex-wife had won N1.5 billion and got N25 million annually from the California State Lottery, he was astounded.
She was sued by him for failing to disclose her assets to the state, as well as for acting dishonestly and maliciously. The whole lottery winnings from Denise were given to Thomas when a Los Angeles family court judge sided with him.
READ ALSO: "He Looks Like Rema": Photographer Captures Handsome Black Boy Walking with Blind Father on Road
According to the judge, if Denise had been upfront and honest, she would have been able to keep half of the money, but by hiding it, she forfeited her claim to it.
According to reports, the husband and his wife decided to break their marriage and went to court to do so. The man's wife reportedly moved out of the house and into another apartment away from her spouse, according to the tweet.
SOURCE: www.Ghnewslive.com