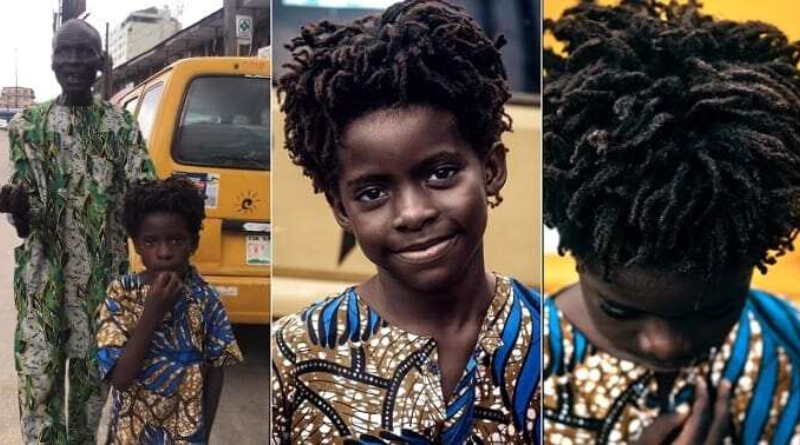 Photographer Captures Handsome Black Who Looks Like Rema
Online discussion has been sparked by a video of a Handsome Black Boy and his blind father going along the street. The video was captured by a skilled photographer known on Instagram as @infernophotograpgy.
The photographer claims that when he observed the couple strolling through Lagos' streets, his attention was drawn to their beaming faces. He captured the father and kid on camera, posted the movie to Instagram, and it rapidly gained popularity.
While sharing the clip, he said:
"Finding Joy in the Midst of Struggle: Witnessing this young black boy and his father on the streets of Lagos, their smiles spoke volumes.
Despite their circumstances, they radiated resilience and hope, reminding us that happiness can be found in unexpected places. Captured this heartwarming moment to share their story and inspire compassion.
SOURCE: www.Ghnewslive.com