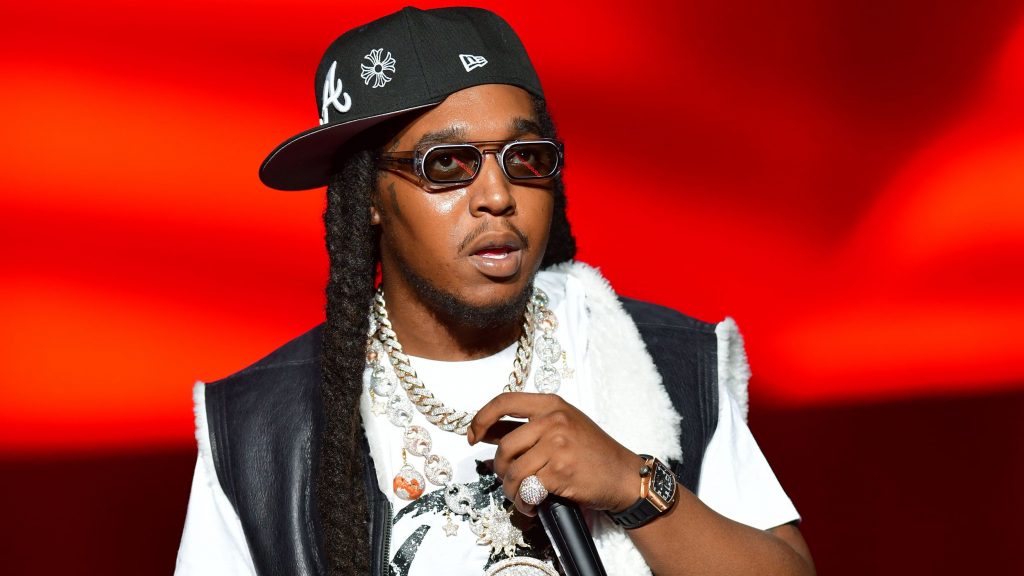 Who Is Takeoff
An American rapper under the stage name Takeoff, Kirshnik Khari Ball (June 18, 1994 – November 1, 2022)[2] was born in the United States. His uncle Quavo and a first cousin once removed were also members of the hip hop group Migos, for which he was best known. Offset
Takeoff achieved many top ten Billboard Hot 100 songs while a part of the group Migos, including "MotorSport" with Nicki Minaj and Cardi B, "Stir Fry," "Walk It Talk It" with Drake, and "Bad and Boujee" with Lil Uzi Vert, which peaked at number one. Additionally, he was nominated for two Grammy Awards.
Houston police announced at a press conference that Takeoff was shot and died early on November 1, 2022, inside a bowling alley in Houston, Texas. Takeoff was reportedly single at the time of his passing, according to Nicki Swift.com.
Takeoff Girlfriend & Dating History List
Katy Perry Was Briefly Rumored to Be Dating Takeoff: Back in 2017, rumors flew that Takeoff was dating pop superstar Katy Perry, but it was never confirmed.
Perry and Takeoff went to a Saturday Night Live after party after Perry appeared on the show, according to Hollywood Life, which reported that they "apparently hit it off when they met to record their collab 'Bon Appetit.'"
The allegations quickly died down, though, when Perry gave birth to a child in 2020 with actor Orlando Bloom.
Takeoff Once Rapped About Nicki Minaj's Private Parts
Although there's no evidence they dated, Takeoff once rapped about Nicki Minaj's private parts, xxlmag reported.
Minaj tweeted, "Take Off verse on Motorsport. 🤔😩 it's my shit tho but ummm 🤣 I feel like I didn't peep them lines until the song came out. I was like 😲"
Other members of the Migos hip-hop group have dated or married major stars in the music world. Cardi B is married to Offset, who is a relative of Takeoff's and was a member of Migos with him, according to HITC.
Dream Doll Was Romantically Linked to Takeoff, But She Denied They Were Dating
Yahoo reported that Takeoff was "romantically linked to Dream Doll, Rubi Rose and Lakeya Darshay throughout his time in the spotlight."
However, Dream Doll was asked in an interview about her dating life in 2019, and she said she wasn't dating anybody. "What about this Tajeoff rumor?" the host asked. "That's not true. I don't even know where that came from," Dream Doll said.
She said in the interview that she hadn't spoke to Takeoff since 2017 "I woke up and I'm dating him," she said.
Liyah Jade Was Dating Takeoff, Reports Say
According to My Newsgh, the rapper "was dating Liyah Jade."
The relationship ended in 2021, the site reported. It's unclear whether Takeoff had any children, Yahoo reported.
TMZ reported that Takeoff was the victim in the shooting, which unfolded in the early morning hours of November 1, 2022. According to Houston Police, two "other victims were taken in private vehicles to hospitals." Police said they would not release the names of the victims until confirmation from the Harris County medical examiner's office.