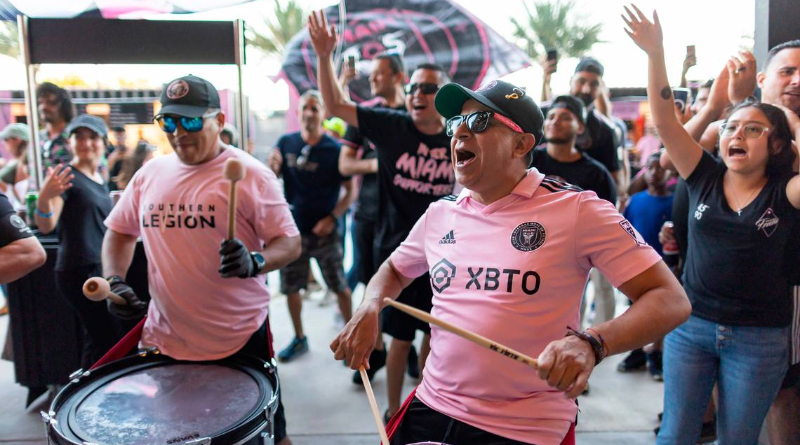 Club Internacional de Fútbol Miami, known as Inter Miami CF or simply Inter Miami, is one of the well-known American professional soccer clubs based in Fort Lauderdale, Florida. This club was established in the year 2018 and began playing in the Eastern Conference of the MLS during the 2020 season. The club currently plays its home MLS matches at DRV PNK Stadium, the site of the former Lockhart Stadium.
Inter Miami History
In November 2012, MLS commissioner Don Garber confirmed the league's renewed interest in placing an expansion franchise in Miami, after the Miami Fusion folded following the 2001 season and an expansion bid led by Miami-based Bolivian telecom entrepreneur Marcelo Claure and FC Barcelona failed in 2009.
When David Beckham, who had received an option to purchase an expansion team at a price of $25 million when he joined the league in 2007, ended his playing career in April 2013, the league held preliminary discussions with Beckham's advisers about several expansion targets, including Miami.
READ ALSO: How To Get Inter Miami CF Tickets
That same year, other investors, including Italian financier Alessandro Butini and Miami Dolphins owner Stephen M. Ross expressed interest in owning a Miami franchise as well.
In his December 2013 State of the League address, Garber identified Beckham and Simon Fuller as potential owners in Miami. Later that month, on December 17, Miami-Dade County commissioners voted unanimously to allow Mayor Carlos A. Giménez to negotiate with the Beckham-led group on a new stadium in downtown Miami.
The league announced that Beckham exercised his option on February 5, 2014, and that Miami Beckham United, the investment group led by Beckham, Fuller and Claure, would own an expansion franchise in Miami, assuming that financing for a stadium could be agreed upon. In presentations to officials and potential investors, the ownership group used "Miami Vice" and "Miami Current" as working titles for the club.
After its initial stadium proposals fell through, Commissioner Garber reiterated in August 2014 that the expansion would not be approved until a downtown stadium plan was secured. Beckham bought Fuller out in May 2019.
On January 29, 2018, the Miami Beckham United group, four years after the ownership's original announcement of pursuing a team, was awarded the twenty-fifth MLS franchise and was set to launch in the 2020 season. The announcement represented part of a larger MLS expansion that would increase its number of teams to 26 by 2020 and 30 after that.
Since Beckham's original announcement of his intention to place a team in Miami in 2014, Orlando City, New York City FC, Atlanta United, Minnesota United, Los Angeles FC, and FC Cincinnati have all begun MLS play. Paul McDonough was hired as sporting director effective August 4.
The team's ownership group was later renamed Miami Freedom Park LLC. They announced Club Internacional de Fútbol Miami, shortened to Inter Miami CF, as the club's official name on September 5, 2018
Who are Inter Miami CF's biggest rivals?
Most of Inter Miami's biggest rivals are in the conference including Columbus, D.C. United, Montréal, and New England.
SOURCE: www.Ghnewslive.com