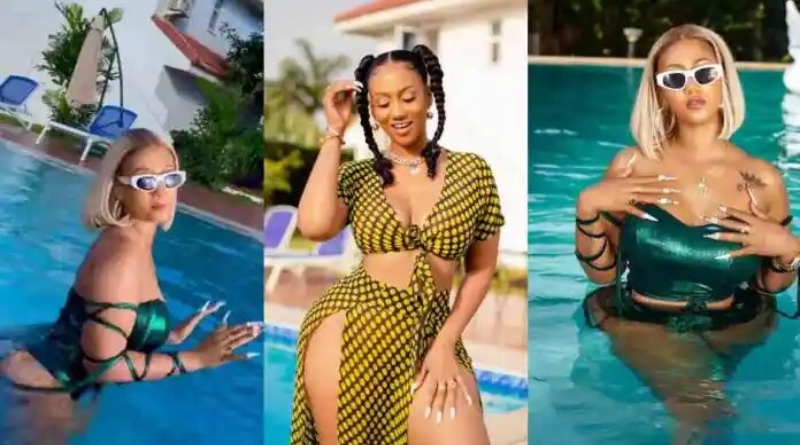 Ghanaian socialite, Hajia4real who later became a musician and is known online as Hajia4reall, has provoked yet another tongue-wagging moment online by sharing a video of herself swimming and dancing in the pool.
Hajia4Real has one of the most voluptuous bodies in Ghana's entertainment industry, not to mention her immaculate and heart-melting beauty.
READ ALSO: List of the most corrupt police force(s) in the world; Nigeria takes the lead
She understands how to use this to her advantage. With a new filthy photo of herself in the pool, Hajia 4real has drawn attention to her Instagram profile.
Hajia is seen feeling herself in the water in a post she shared on Instagram, slowly turning her back to the camera and shaking her amply endowed bottom.
SOURCE: www.ghnewslive.com