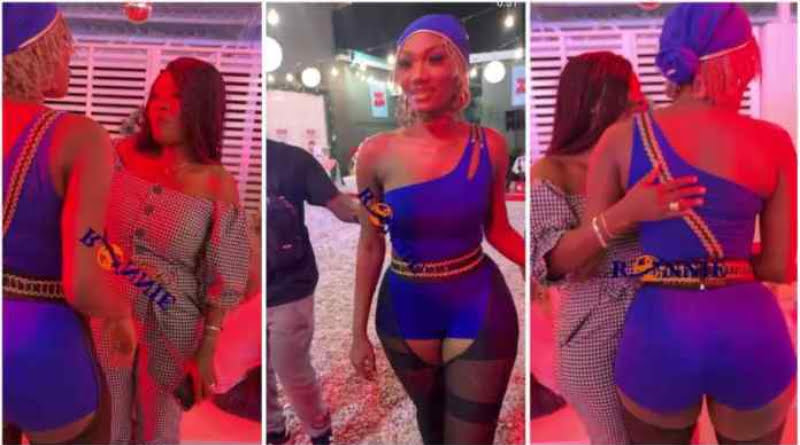 Deloris Frimpong Manso who popularly known as Delay finally meet Ghanaian songstress Wendy Shay for the very first time after their recent fallout.
Delay and Wendy Shay had a very cordial relationship as industry people until one day Delay on her 'Instaglam' segment on the 'Delay Show' said that she was a little bewildered about why Wendy Shay has all of a sudden taken so much interest in piercings and an awkward fashion sense.
According to the goddess of interviews, she made it clear that, unlike her usual self, Wendy Shay has now started piercing many parts of her body and wearing 'scαnty clothes that she would've avoided when she was up and coming.
READ ALSO: Wendy Shay launches A New #BreakMyWaist Challenge; Winner Gets $1000
Delay then went on to say that she believes shay was going through something big or some form of depression.
Delay's remark then struck a nerve in Wendy Shay and her boss, Bullet and their only way of expressing their displeasure at the time was to unfollow Delay on Instagram and other social media platforms.
However, when they finally were sighted in public yesterday at the HD Plus first year anniversary, the two hardworking women decided to set aside their differences and give themselves a big hug.
Watch the lovely moment below ;