The one-week memorial service date for late Ghanaian actor Stephen Prince Yawson, also known as Waakye in the entertainment world, has been made public.
Following his passing on August 2 after a long illness, many Ghanaians have shared some of their favorite memories of Waakye.
After several family discussions, the family has decided on a day for the one-week observation.
On August 26, the ceremony will take place at the Accra Tourism Information Center. See the attached poster;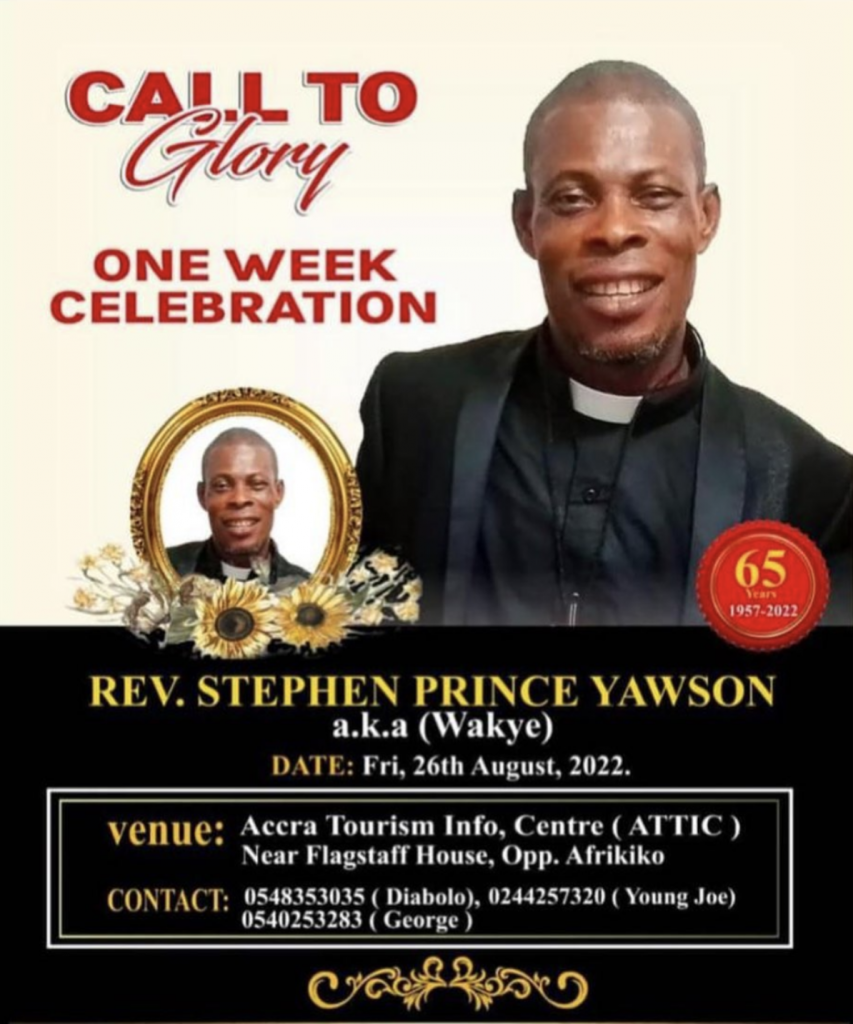 A few months before to his passing, the actor had acknowledged in person that he had a medical condition, but that God had entirely cured him.
In April 2021, he received his ordination as a Reverend Minister. After he formally retired from acting in the film industry, he attended a Bible school in Accra to prepare for his new religious job.
It is regrettable that the actor was said to have passed away and that the sickness he allegedly recovered from is also the one that claimed his life today.
Source: www.ghnewslive.com