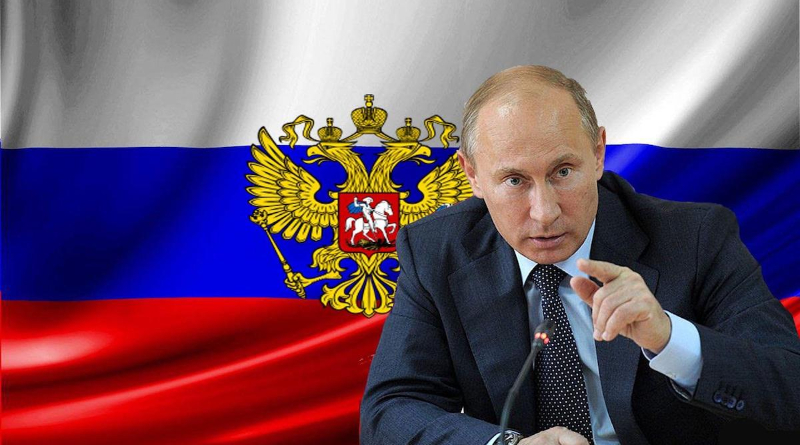 Vladimir Putin Biography
Vladimir Putin Biography – Vladimir Vladimirovich Putin, the current president of Russia, was born on October 7, 1952, and is a former intelligence officer.
Putin has held both positions continuously since 1999: he was president from 2000 to 2008 and since 2012, and he was prime minister from 1999 to 2000 and from 2008 to 2012.
Putin spent 16 years working for the KGB as a foreign intelligence officer, attaining to the rank of lieutenant colonel before leaving his position in 1991 to start a political career in Saint Petersburg. In 1996, he relocated to Moscow in order to work for President Boris Yeltsin's government.
He briefly served as director of the Federal Security Service (FSB) and secretary of the Security Council of Russia, before being appointed prime minister in August 1999. After the resignation of Yeltsin, Putin became acting president and, less than four months later, was elected outright to his first term as president. He was reelected in 2004.
Because he was constitutionally limited to two consecutive terms as president, Putin served as prime minister again from 2008 to 2012 under Dmitry Medvedev. He returned to the presidency in 2012, in an election marred by allegations of fraud and protests, and was reelected in 2018.
In April 2021, after a referendum, he signed into law constitutional amendments including one that would allow him to run for reelection twice more, potentially extending his presidency to 2036. During Putin's first tenure as president, the Russian economy grew on average by seven percent per year, after economic reforms and a fivefold increase in the price of oil and gas. Putin also led Russia during a war against Chechen separatists, reestablishing federal control of the region.
As prime minister under Medvedev, he oversaw a war against Georgia and military and police reform. During his third term as president, Russia annexed Crimea and sponsored a war in eastern Ukraine with several military incursions made, resulting in international sanctions and a financial crisis in Russia.
He also ordered a military intervention in Syria to support Russian ally Bashar al-Assad in the Syrian civil war, eventually securing a deal that granted permanent naval bases in the Eastern Mediterranean. During his fourth term as president, he launched a large invasion of Ukraine in February 2022, provoking international condemnation and significantly expanded sanctions.
In September 2022, he announced a partial mobilization and forcibly annexed four Ukrainian oblasts into Russia. In March 2023, the International Criminal Court issued an arrest warrant for Putin for war crimes in connection to his alleged criminal responsibility for illegal child abductions during the war.
Under Putin's leadership, Russia has undergone democratic backsliding and a shift to authoritarianism. His rule has been characterized by endemic corruption and widespread human rights violations, including the imprisonment and repression of political opponents, the intimidation and suppression of independent media in Russia, and a lack of free and fair elections.
Putin's Russia has scored poorly on Transparency International's Corruption Perceptions Index, the Economist Intelligence Unit's Democracy Index, Freedom House's Freedom in the World Index, and the Reporters Without Borders Press Freedom Index. Putin is the longest-serving Russian president and the second-longest currently serving European president, after Alexander Lukashenko of Belarus.
Early Life and Education
Vladimir Putin was born on October 1, 1952, in Leningrad (now St. Petersburg), Russia. An only child, his father was a foreman in a metal factory and his mother was a homemaker. Putin lived with his parents in an apartment with two other families. Though religion was not permitted in the Soviet Union, the former country which was made up of Russia and other smaller states, his mother secretly had him baptized as an Orthodox Christian.
Though a small child, Putin could hold
his own in fights thanks to martial arts classes. By the age of sixteen he was a top-ranked expert at sambo, a Russian combination of judo and wrestling. By the time he was a teenager Putin had begun to display the ambition that he later became known for, and he attended a respected high school, School 281, which only accepted students with near-perfect grades.
The institution was the only one in Russia to stress chemistry, which was Putin's interest. However, he soon moved toward liberal arts and biology. Putin played handball and worked at the school radio station, where he played music by the Beatles and other Western rock bands. Fascinated with spy movies as a teen, he aspired to work for the KGB, the Russian secret service.
Vladimir Putin Net Worth
The Kremlin claims that Putin earns an annual salary of $140,000. His publicly disclosed assets include an 800-square-foot apartment, a trailer, and three cars. But according to some experts, he may be the wealthiest man in the world with assets totaling up to $200 billion.
Prime Minister 1999
After moving to Moscow in 1996, Putin joined the administrative staff of Russia's first president Boris Yeltsin. Recognizing Putin as a rising star, Yeltsin appointed him director of the Federal Security Service (FSB)—the post-communism version of the KGB—and secretary of the influential Security Council. On August 9, 1999, Yeltsin appointed him as acting prime minister. On August 16, the Russian Federation's legislature, the State Duma, voted to confirm Putin's appointment as prime minister. The day Yeltsin first appointed him, Putin announced his intention to seek the presidency in the 2000 national election.
While he was largely unknown at the time, Putin's public popularity soared when, as prime minister, he orchestrated a military operation that succeeded resolving the Second Chechen War, an armed conflict in the Russian-held territory of Chechnya between Russian troops and secessionist rebels of the unrecognized Chechen Republic of Ichkeria, fought between August 1999 and April 2009.
Acting President 1999 to 2000
When Boris Yeltsin unexpectedly resigned on December 31, 1999, under suspicion of bribery and corruption, the Constitution of Russia made Putin acting President of the Russian Federation. Later the same day, he issued a presidential decree protecting Yeltsin and his relatives from prosecution for any crimes they might have committed.
While the next regular Russian presidential election was scheduled for June 2000, Yeltsin's resignation made it necessary to hold the election within three months, on March 26, 2000.
At first far behind his opponents, Putin's law-and-order platform and decisive handling of the Second Chechen War as acting president soon pushed his popularity beyond that of his rivals.
On March 26, 2000, Putin was elected to his first of three terms as President of the Russian Federation winning 53 percent of the vote.
Vladimir Putin Wife
The First Lady of the Russian Federation is the unofficial title given to the wife of the president of Russia. The post is highly ceremonial. The first lady position is currently vacant, since the divorce of the current president Vladimir Putin and Lyudmila Putina.