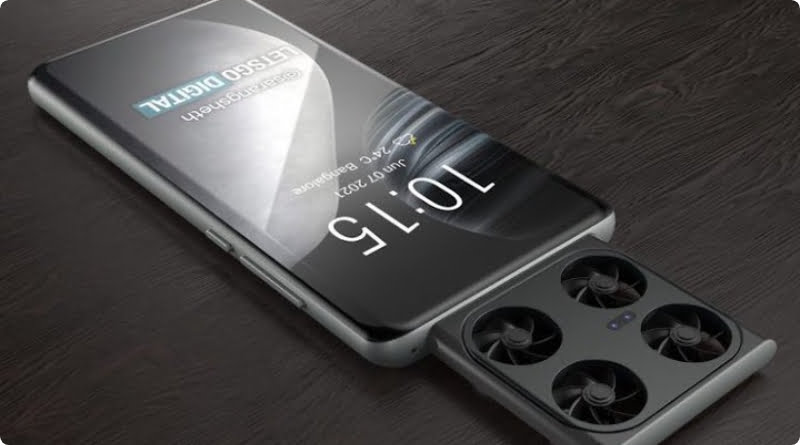 Vivo to introduce the World's first flying detachable phone camera
While flying drones with cameras are already available in the market, a new patent from Vivo has revealed that the company might just be working on a smartphone with a very unique feature.
The brand is rumored to be launching a device with a detachable camera module that can fly like an actual drone.
According to a LetsGoDigital report, the Chinese tech giant filed for the patent images for the smartphone, it appears to have a design similar to a modern smartphone but something is unique about the camera.
Vivo's detachable camera will be housed on the handset's bottom part.
When the camera pops out from the device, its four propellers make it capable of flight.
With its own battery and three installed infrared proximity sensors, it will ensure that the camera drone will not fly against or hit anything.
As all operations are entirely on the smartphone, in case of low power, charging the phone will charge the camera battery simultaneously.
As the flying camera has to be both light and small, the flight distance will probably be limited.
Kenya's regulations on drones are getting stricter; it is not yet known if the device will make it to Kenya's market once it is launched.
On the other hand, Vivo, last year demonstrated a concept smartphone with a detachable front camera.
The camera could not fly, but it is possible to take pictures and videos from a distance.
Speaking of Vivo smartphones, the Chinese manufacturer is expected to release its first foldable smartphone later this year.
It remains unknown for the time being what type of model it will be. At the end of 2020, the company patented a Vivo foldable phone with a stylus pen.