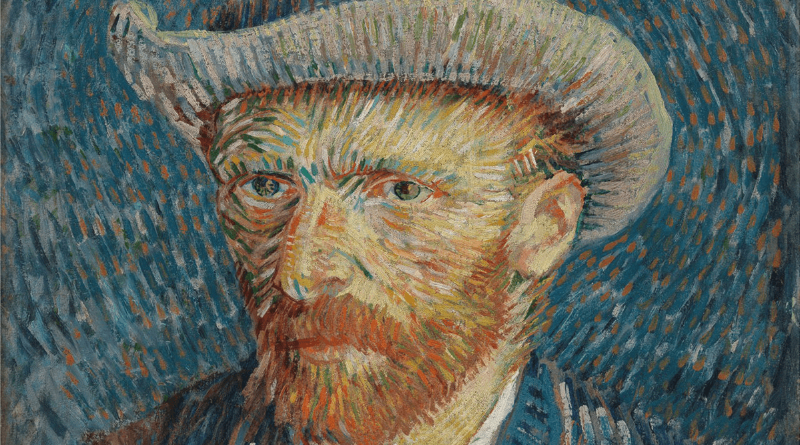 Dutch Post-Impressionist painter Vincent Willem van Gogh (30 March 1853 – 29 July 1890) was one of the most well-known and significant individuals in Western art history after his death.
He produced around 2,100 pieces of art in a ten-year period, including about 860 oil paintings, the majority of which were produced in the final two years of his life. They include landscapes, still lifes, portraits, and self-portraits, all of which have vibrant colors and brash, impetuous brushstrokes that helped lay the groundwork for modern painting.
He did not have much commercial success, and at the age of 37, while suffering from acute melancholy and destitution, he took his own life.
Vincent Van Gogh Early Life
A family from the upper middle class gave birth to Van Gogh. He was serious, quiet, and contemplative when he was younger. Early on, he learned to draw, and as a young man, he worked as an art dealer, frequently traveling. However, after being relocated to London, he started to feel unhappy.
He became religious and served as a missionary for a while in southern Belgium. He lingered in poor health and seclusion until beginning to paint in 1881 after going back to live with his parents. Financial support came from his younger brother Theo; the two also maintained a close letter-writing relationship that, after being published, helped him build his posthumous reputation as an artist.
His early works, which mostly consisted of still lifes and representations of peasant laborers, lacked the vibrant color that would eventually come to define his style. He relocated to Paris in 1886, when he came into contact with avant-garde artists such as Émile Bernard and Paul Gauguin who were rejecting the Impressionist aesthetic.
He gained a fresh perspective on still life and landscape as his work progressed. As he established a style that was fully realized while he was living in Arles in the South of France in 1888, his paintings got brighter. He expanded his subject matter during this time to include a number of olive trees, wheat fields, and sunflowers
Born: Vincent Willem van Gogh
30 March 1853 Zundert, Netherlands
Died: 29 July 1890 (aged 37) Auvers-sur-Oise, France
Cause of death: Suicide by gunshot
Resting place Cimetière d'Auvers-sur-Oise, France 49°04′31″N 2°10′44″E
Education: Royal Academy of Fine Arts Académie Royale des Beaux-Arts
Known for Painting, drawing still life, portraits and landscapes
.
Why did Vincent van Gogh shoot himself?
The artist Vincent van Gogh committed suicide in July 1890. He believed he couldn't continue. It had all gotten to be too much for him—the enormous demands he placed on himself, his obsessive work, his mental illness, and not least, his shifting feelings toward his brother. I feel like a failure, Vincent wrote to Theo.
Why was Van Gogh famous after his death?
After Van Gogh's death, his work gained astronomical popularity, particularly in the late 20th century when it was displayed in hugely successful traveling exhibitions and sold for world-record prices at auctions.
Who was with Van Gogh when he died?
His depression persisted and on 27 July 1890, Van Gogh is believed to have shot himself in the chest with a revolver, dying from his injuries two days later, with his brother Theo at his side.
Why did Vincent van Gogh paint The Starry Night?
When he created The Starry Night, Van Gogh was seeking relief from his crippling depression in the Saint-Paul asylum in Saint-Rémy, southern France. It represents his personal observations of the scenery outside his window as well as the memories and feelings it brought up for him.
SOURCE: Ghnewslive.com