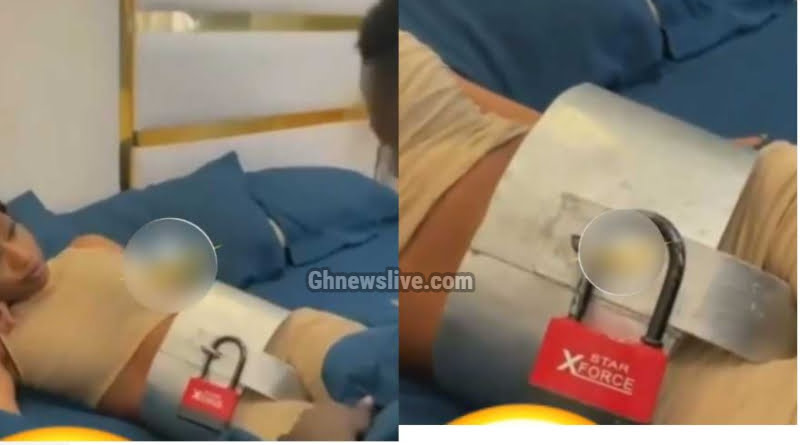 There is a

viral v

ideo on how a lady protected her God-giving device from her boyfriend, she used a shield and padlock Oh My God!
In this video we are talking about, everything seems like the lady has been devised on how to prevent her boyfriend from accessing her honeypot after he refused to give money to her for Christmas shopping.
First of all, let me wish our readers a very big Merry Christmas, we love you guys for being with us since day one. As we are about to celebrate this year's Christmas, and we are just a day away from it, there are so many ladies in relationships that would love to get something from their boyfriends.
Read also: Tips to help you find love this Christmas (Good Luck)
Many have already received something small from their boyfriend's hard-earned money to get some Xmas gift for themselves or better still expect gifts from their boyfriends.
As giving out gifts to ladies on every occasion has become synonymous with them, they always expect them every festive season and failure to do so often turns to something else.
It is on the case of the young man who decided to go down on her girlfriend but to his utmost surprise, the lady had her honeypot protected with a custom-made shield enclosed with a padlock.
VIDEO BELOW;
SOURCE: ghbase.com