Venerated Ghanaian actor and showbiz personality, Joseph Van Vicker, otherwise referred to as Van Vicker in the movie industry circles, has taken it upon himself to mark the successful continuity of his marriage accord with his beautiful wife, by sharing a touching note of expression, indicating his gratitude and appreciation.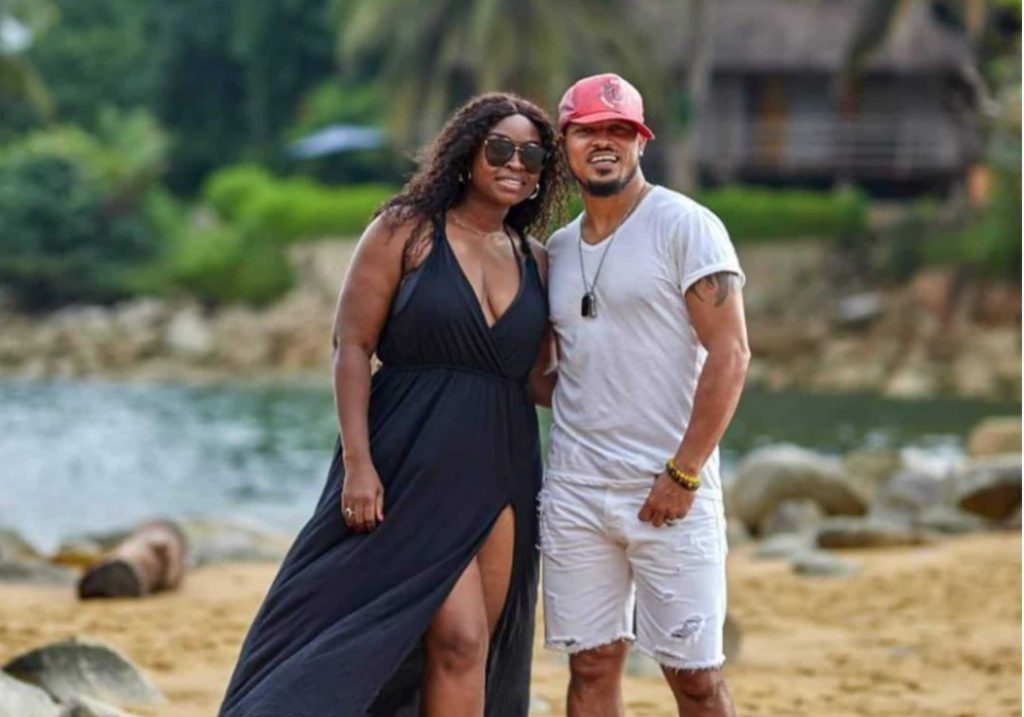 The well renowned actor, in efforts to show his immense thanks for the yet peaceful and loving marital pledge existing between him and his dear wife, took a video of himself, singing Westlife's classic love tune, "Flying Without Wings", as he affectionately grooved to the song with emotional touch.
Marking his 19th consecutive marriage anniversary, Van Vicker thought it befitting to do something extraordinarily fantastic, as a show of sincere and genuine interpretation of his reciprocation of love towards his wife, who has equally been a pillar of solid inspiration in his life.
The Star actor and his better half have been married for 19 good yeas. Van Vicker's significant other isn't just lovely, but she also has a few extremely incredible qualities her man and soul mate generally boasts off.
Van Vicker in the video, cheerfully sang the tune whiles showing some charming photographs of his better half to the camera from another device, as a sign that he cherishes his significant other despite the fact that she was currently not there with him.
Captioning his post, he composed the words that read, "Today is my 19th wedding anniversary. Do wish me congratulations by liking, sharing, dueting & or stiching cos y'all know 28yrs of love and friendship is not chicken change, hahahahah. 'Flying Without Wings' is OUR song, I want to re-enact 16th Oct, 2003. #vanvicker #wedding #anniversary #relationship #loyalty #life #marriage #19 #m#usic #westlife #flyingwithoutwings #vanvictox #loyalty."
The happily wedded actor wrote, as he asked his fans and admirers to share in his happiness, by supporting his celebratory endeavor in hopes of building and fostering stronger bond of love between him and his wife, till the end of time.