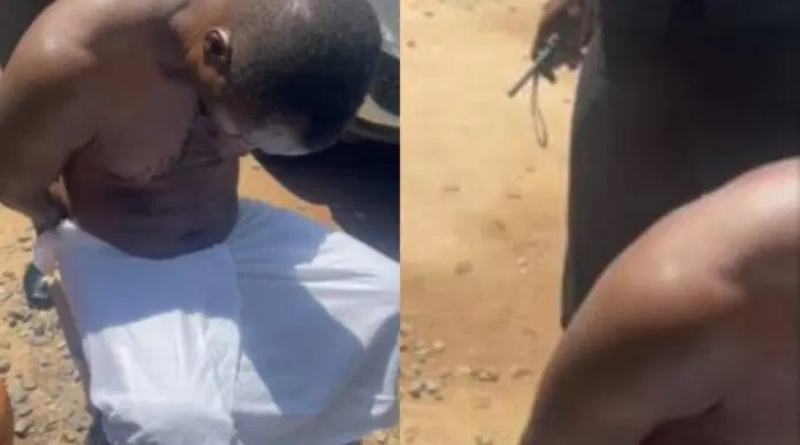 The Domestic Violence and Support Center Court in Accra has denied bail to a Ghanaian man who made news recently after taking one of his children to a fetish priest for ritual money.
Evans Kyekyeku Oppong (47), a Ghanaian businessman resident in Holland, is accused of attempting to perform money rituals with his 11-year-old daughter.
READ ALSO: [VIDEO] 'I Took Money From My Boyfriend For Abortion & Gave It To My Other Guy Who I Love' – Young Lady Says
His attempt was foiled by the priest/herbalist, Nana Adu-Boafo who plies his trade at Oyibi near Dodowa in the Greater Accra Region.
He caused Mr Oppong's arrest when the businessman went over to consult him by offering him ¢10,000, including "other good surprises", as payment to sacrifice the 11-year-old girl for money rituals.
CitiTV has the rest of the information in the video below;
Meanwhile, the mother of the young girl who was nearly sacrificed for rituals if not for the intervention of the fetish priest whose shrine she was taken to has spoken to reporters and added a new perspective.
The woman, Madam Evelyn suggested she and the businessman have separated but hold joint custody of their children. She said her former husband who has been living in Holland all this while usually comes for the child to spend some time with him when he returned to Ghana.
According to her, the man always discharges his responsibilities very well as he pays her school fees and recently threw a very big birthday party for her.
Minutes to the time he took her to the shrine, Evelyn said he came for her under the guise of taking her to a seamstress who will measure her for a new dress.
Interestingly, the little girl informed her mom that she thinks her dad has an ulterior motive for his new request which they both laughed over.
SOURCE: www.ghnewslive.com