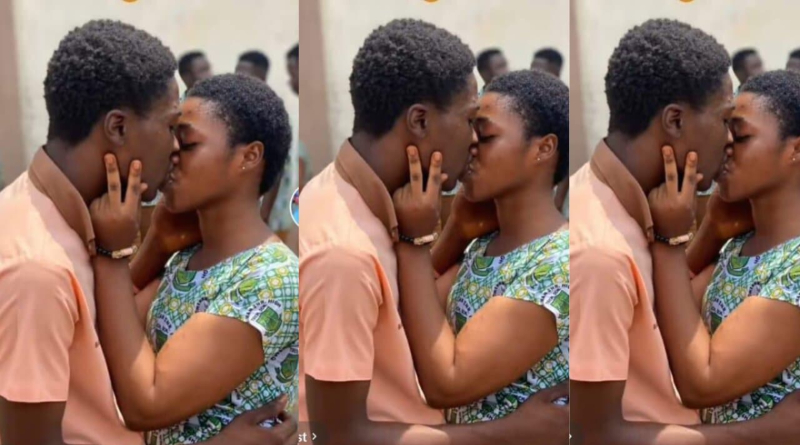 A viral video on social media captured the moment two SHS students were caught on camera kissing and making big love in public.
According to reports, the event occurred inside the Baba Yara sports stadium during an inter-school athletics tournament.
As shown in the video, a boy from Kumasi Senior High School kissed his girlfriend, who is also a student from another SHS, passionately in front of his coworkers and other students from other schools.
According to some social media users who claim they were present at the scene, the incident happened in front of some policemen who were present to ensure peace in the course of the sporting event.

Social media users who have come across the video have shared their utmost disappointment in the current crop of youths we have in this era.
It seems students are now much more concerned about tier love lives rather than the main reason they were sent to school for.
Watch the video below to know more…