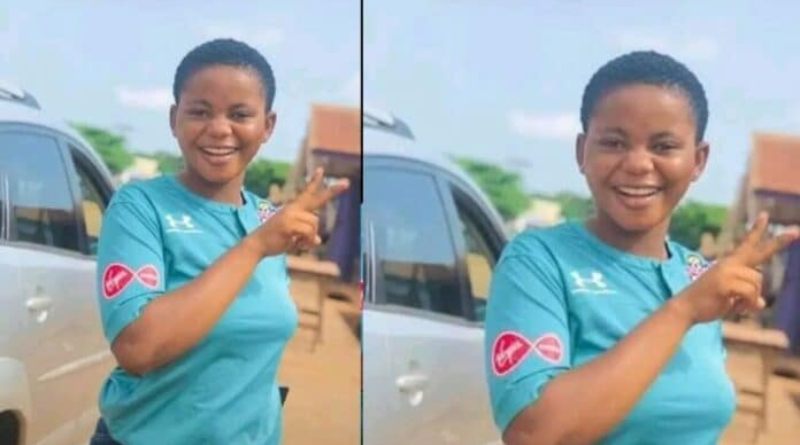 Diana Oppong, a talented final-year SHS student, was murdered in cold blood by her own lover, according to a terrible story that has swept over social media trends.
Diana's life was reportedly cut short by her own lover, who allegedly subjected her to cruel and vicious beatings that she couldn't withstand.
The event, which is claimed to have occurred in Terchire, Ahafo Region, has left the entire village in grief, and her bereaved mother is forced to cope with the death of a cherished daughter.
As confirmed, the tragic incident took place when the suspect, Diana's boyfriend, decided to visit her against her wish.
Despite her protest, he insisted on spending the night with her. Tragically, this decision would prove fatal as Diana was found in a pool of blood the next morning after her boyfriend spent the night with her inside her room.
The circumstances surrounding her death are nothing short of disturbing, pointing towards a violent and senseless act. The loss of Diana Oppong has left her family, friends, and teachers in shock and grief.
As an SHS final-year student, she was on the cusp of a bright future, with dreams and aspirations that would now remain unfulfilled.
Below are pictures of the late Diana…