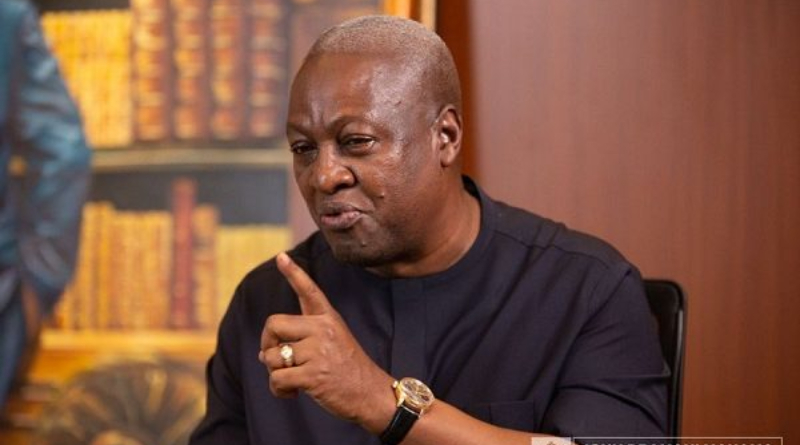 Former President John Mahama has told Ghanaians that the future government of the National Democratic Congress (NDC) will address the problem of ex-gratia payments.
Former President John Mahama stated that this would be done by a constitutional change to the 1992 constitution. He stated that other issues concerning Article 71 emoluments should not be overlooked.
READ ALSO: Ex-President John Mahama Meets Ex-President Agyekum Kufour
Speaking at a meeting with NDC lawyers on Sunday, August 28, the former President assured that if the NDC is elected in 2024, the constitutional review process that began under late President Atta-Mills will be continued.
Something he insisted the Akufo-Addo administration had failed to do.
"The next NDC government must commit to the implementation of the review of the 1992 Constitution, which was begun by President John Evans Atta Mills of blessed memory.
This review should among others aim at reforming the judiciary and tackle head-on issues on ex-gratia payments and other matters of Article 71 emoluments."
The payment of ex gratia to former public office holders has become a controversial issue recently following the return of same by the Agbogbomefia of the Asogli State, Togbe Afede XIV, a former Council of State member.
He detailed that it would be inappropriate for him to receive GHC300,000 as ex gratia, from a country suffering economic hardships, for a part-time job he did.
"I returned the ex gratia money not because I did not need money. In fact, at that particular time, I needed money very badly to meet various family obligations.
"But I truly believed that the money was not deserved. It was inappropriate for what I will emphasize again was essentially a part-time work", he stressed at the maiden edition of the Asogli Anti-Corruption Day Celebration in Ho.
Togbe Afede served as a member of the Council of State, an advisory committee to President Akufo-Addo between 2017 and 2020.
Source: www.ghnewslive.com