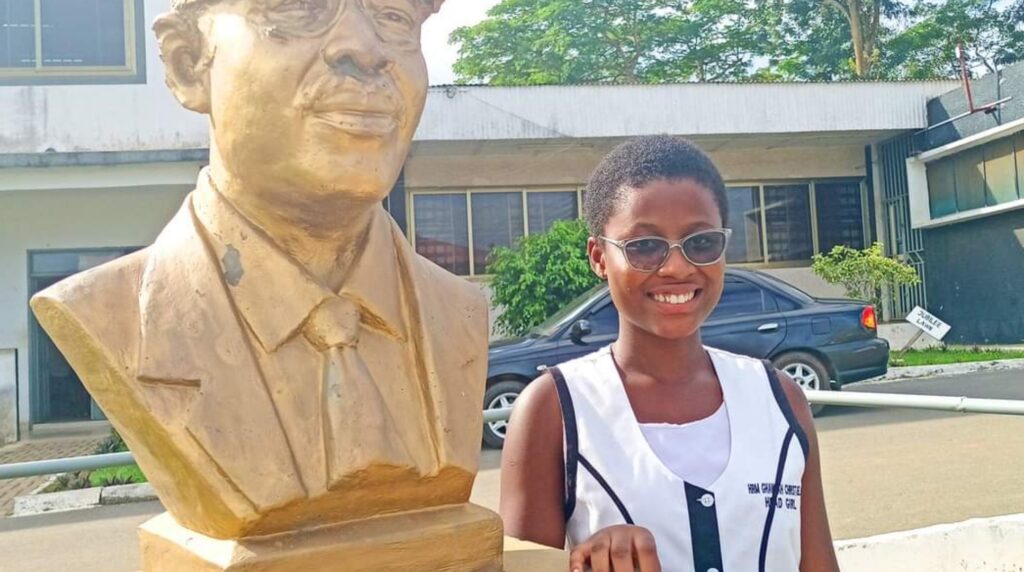 The School Prefect Of Ahantaman Girls SHS Just Proved That Her School Is The Most Powerful Senior High School In Ghana.
There is no doubt about the fact that Ahantaman Girls SHS is among the best girl's schools in the western part of Ghana. The school is well known in Western Region and also some parts of Ghana but Ghnewslive.com can testify to the fact that High Schools Africa has made the school known globally after dropping an amazing video they made about the school.
At the beginning of the video, the host of High Schools Africa met with the head prefect of the school, and she introduced herself as H.R.M Christabel Ghansah.
The name seemed strange to Goshers who is the host of High Schools Africa but Christabel did very well by explaining the meaning and the reason why she has the HRM at the beginning of her name.
She said;
"My name is HRM, let me break it down, Her Royal Majesty Christabel Ghansah. Not every school gives these kinds of titles to their prefects but in Ahantaman girls we give these royal titles to our prefects because we believe we are on the royal land, the land of the royals, so our head prefect which is me is addressed by the title, Her Royal Majesty, my three deputies are addressed by Her Royal Highness and other prefects are addressed as 'Her Royal Lady', it is not done anywhere with the exception of Ahantaman Girls Senior High School."
HRM Christabel Ghansah
Christabel said a lot about the school and trust me will be the best video you have ever watched. Ahantaman is now known globally, follow High Schools Africa on all social media platforms for more updates. Watch the video below