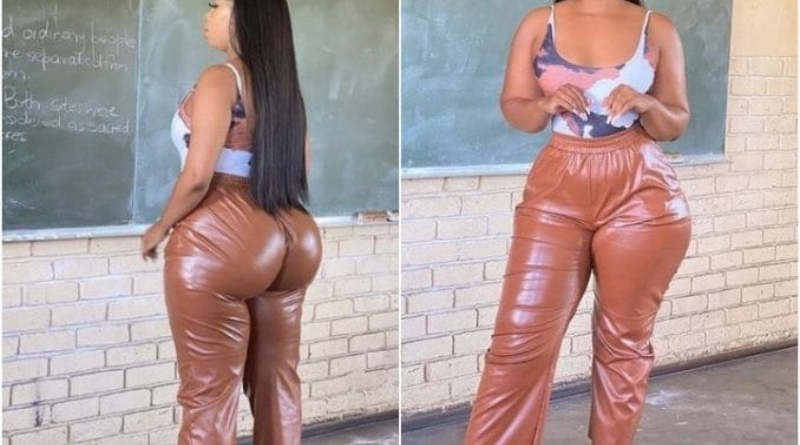 Lulu Menziwa, nicknamed South Africa's 'hottest teacher' has replied to her critics with a hot post that is catching fire online.
Apart from being a school teacher, Lulu Menziwa is noted for how she dresses in the classroom.
This time, Menziwa – famous for her figure-hugging clothes and almost unclad photos – posed in tight brown pleather pants with a bodysuit to match.
READ ALSO: God-fearing airport security worker pays $400,000 tithe after stealing $ 2 million
Ever since Menziwa, a primary school maths teacher, showed up online, she has been causing debates around whether the way she carries herself online and dresses at school is at all appropriate.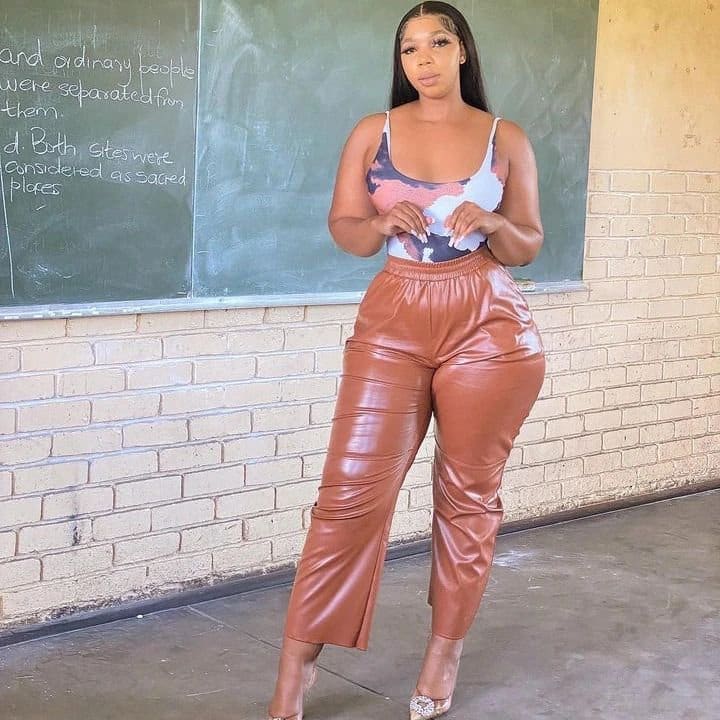 Many South Africans have shared their opinion on the matter and have called for some sort of intervention. One social media user even suggested that teachers be made to wear a uniform, not unlike nurses and police officers. However, she is least bothered about her critics as she goes on and on about her affairs.