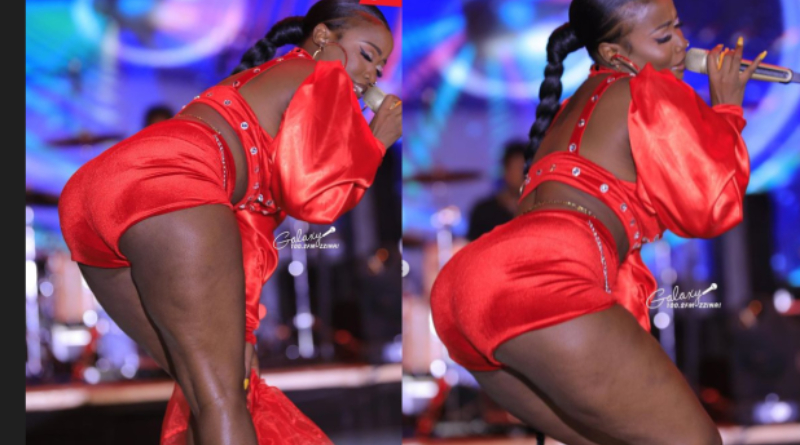 At the David Lutalo concert, singer Lydia Jazmine offers a heartfelt performance.
Lydia Nabawanuka, better known by her stage name Lydia Jazmine, has established a reputation as a performer who enjoys showing off her body to the public in addition to singing for the crowd.
Trusted for influencing big brands like Radiant, Emoolo, and Jesa products, Lydia Jazmine has always delivered value through dressing in a super s#xy corporate style.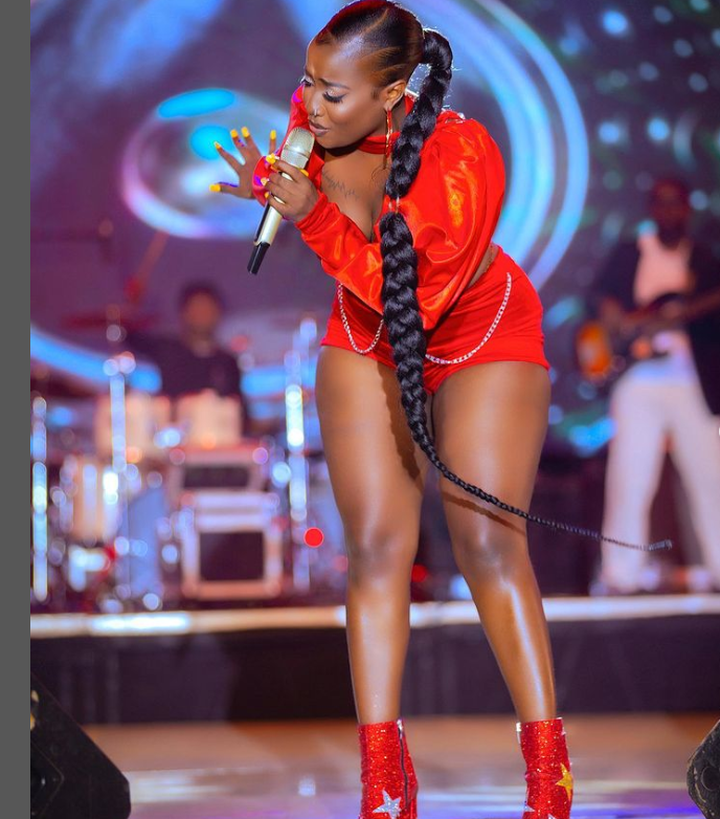 Just like she always wows revellers at different events around town, the super s#xy vocalist turned heads at David Lutalo's concert when she popped up on stage dressed in an all-red-body-revealing outfit.
Given a chance to perform most of her songs, Jazmine used the opportunity to whine and jiggle for her fans.
Singer Lydia Jazmine gives heart and soul at David Lutalo's concert
In one of her performances, Jazmine was seen trying out the much appreciated bend-over dance move and as it is the case with our sharp photographers, the magical moment was captured and shared on social media.
Fans online have since commented on the picture with many saying she is such a lovely performer who loves giving her fans the very best.
SOURCE: Ghnewslive.com