Dancehall artist, Shatta Wale, has warned his critics not to share their thoughts on his yet to be released album, GOG, as he makes a statement, with bundles of dollar bank notes.
Ghanaian Dancehall king, and leader of the Shatta Movement Regime, Charles Nii Armah Mensah, otherwise known as Shatta Wale, has given a harsh admonition to his critics on the web, ahead of the grand debut of his GOG album project.
The photographs he added to the warning, had the dancehall artist parading heaps of dollar bills, with extra dollar notes spreaded on the floor.
It goes without saying, that Shatta Wale likes to flaunt his abundant cash flow to make a statement, as he usually does, making this deliberate act of his, a normal behavior pattern.
In the photograph, Shatta Wale gave a caption to express how he felt. In the caption, he wrote;
"October rain. Get ready for some singles on the #GOGALBUM2022
Pls and pls and pls. I am not doing this album for Ghana music industry. I am doing this as my job to fill the souls and minds of the masses with peace and love … I don't want negative discussion about my album on any platform(Warning)????? I didn't come here to join unions ,I came with mine and that's "SHATTA MOVEMENT".
These photos were shared only hours after the conclusion of the Global Citizen Festival show which he wasn't invited for, compared to other artists who were charged to perform.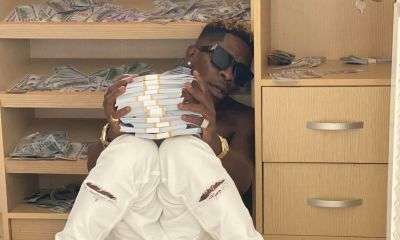 Both Sarkodie and Stonebwoy hoisted high the flag of Ghana with their eminent delivery of entertaining skills, whiles on the other hand, the Shatta Movement boss was absent during the event, as a result of his unprocessed invitation.
As indicated by some social media users, Shatta Wale is tormented by the fact that he was not invited to perform at the Global Citizen Festival show. An occurrence, that has resulted to his attention seeking behavior, as he flips out on the web with his unnecessary warning and counterfeit dollar bills.
Some critics of Shatta Wale have rebutted against his action, as they believe
his behavior simply forces the youth to take part in criminal operations to amass material wealth, since he has the platform to flaunt around his possessions, in attempt to lure deprived youths into ill-advised activities.
The following are a portion of the well known remarks collated below from critics and opinionated social media users;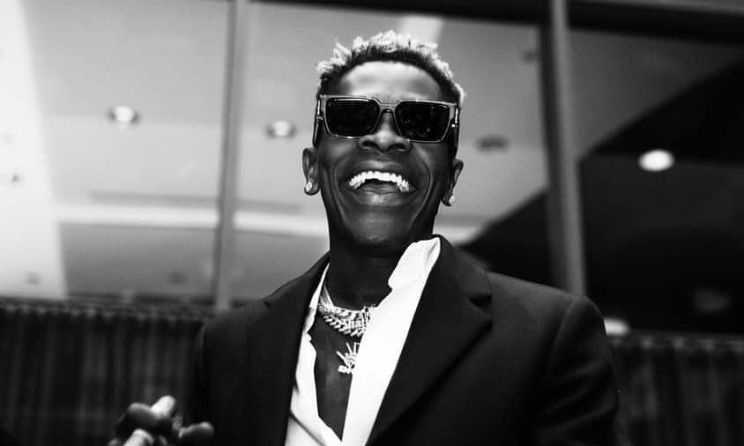 Hamid Vastness replied: If this is what u have to do to prove your richness, then you're still poor.
Fico Inglorde texted: Someone said it's fake notes mixed with aho))Yaa
De Twin said: Ego lead Shatta to frustration
? this dollar all fake I have bunch here just to scam the media
Aniefiok Emmanued replied: Wat is he working for if he has all this, beside i see it as fake, just for video shooting
Mouhamed Mouhamed texted: bro even class 1 child will not do what you're doing when was the last time you see rich people doing this thing
Tom Tom said: Current photocopy machines are powerful ooo eiii agor) nkoaaaa
Quo Jo answered: "shatta wale with dollar notes" is no news. man should outgrow this lifestyle!
Kpodo Gavor Etornam replied: We all know it's fake but emphasis on real dollar notes
SOURCE: Ghnewslive.com