Charles Nii Armah Mensah who is widely known as Shatta Wale has come out with a strong message to NPP concerning the E-levy issues that have been trending for weeks in Ghana.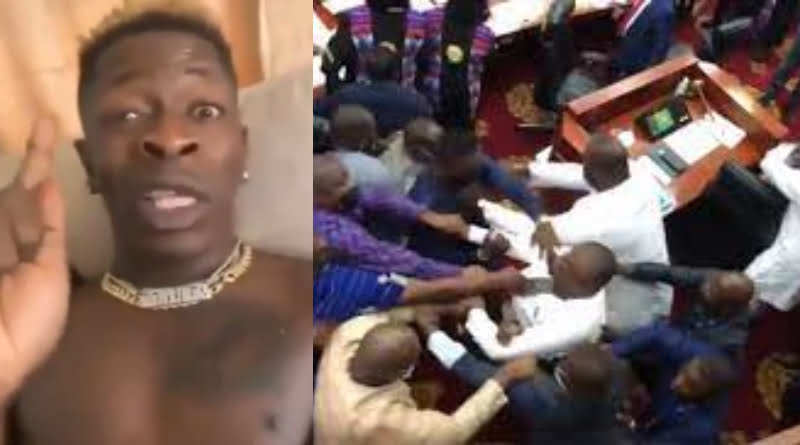 Shatta Wale is one of the outspoken Ghanaian celebrities who is loved by the citizens for speaking on their behalf. He is one of the richest musicians in Ghana but he is also focused on fighting for the needy, he is not selfish like others.
Shatta has made it known that the politicians who are keen on implementing the electronic transaction tax, are not paying heed to the woes of Ghanaians, and this e-levy thing must stop.
The SM Boss and the dancehall king of Ghana went on to say that the New Patriotic Party (NPP) has failed Ghanaians as ain't working with Ghanaians but rather making decisions irrespective of whether it will affect the citizens or not.
READ ALSO: Shatta Wale Makes Wild Claim About Jackie Appiah, Suggests She Is A PIMP
The "taking-over" hitmaker made this known in his recent Facebook-like video, he wrote some words in complaining about how the E-levy will go a long way to affect the standards of living of people who are already struggling to cope with the current economy.
Shatta Wale hit on the point that most of the politicians in the country have secured their generations financially, hence they pay zero attention to the plight of the poor masses.
I want to tell Ghanaians something… start holding yourself as a Ghanaian. And just keep singing the song 'Arise Ghana Youth for your Country.' It is bad that certain decisions are being taken and we don't take them seriously. If we are not serious in this country we will continue to suffer, he said.
SOURCE: www.ghnewslive.com