Ryan Reynolds debunks failed marriage rumors
Ryan Reynolds debunks failed marriage rumors:  Ever since they started dating, Ryan Reynolds and Blake Lively have been the "it" couple. No matter if they are admirers or other celebs, everyone appears to enjoy these two and their wonderful relationship.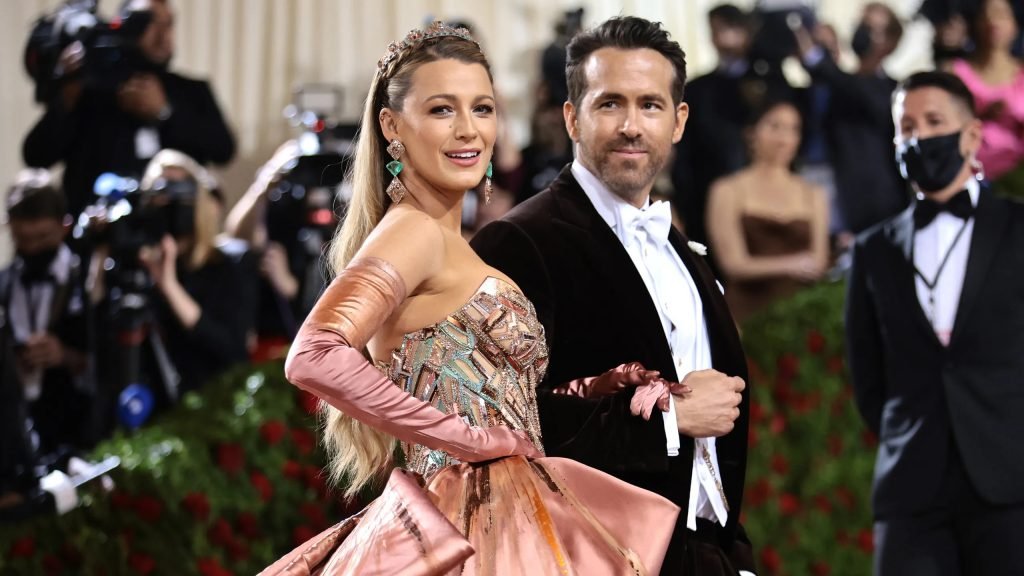 However, certain online marriage rumors first appeared a while back, suggesting that Ryan Reynolds and Blake Lively were set to call it quits. But the Deadpool actor quickly and wryly dispelled those rumors and dispelled all those unfounded notions regarding their union.
Ryan Reynolds has dispelled marriage rumors
Even famous weddings are not free from this natural law of life, which states that no wedding is without its ups and downs. However, there will always be a lot of chatter about celebrities and their relationships as the industry develops, most of it is frequently untrue and misleading.
There were reports regarding Ryan Reynolds and Blake Lively's marriage that said they were considering divorce since they had been through a difficult time and had difficulty finding time for one another
Read also : 'One Year After Green Lantern… It Was The Most Inconvenient Date': Deadpool Star Ryan Reynolds On How He Almost Blown Up With Future Wife Blake Lively
When this rumor about the couple not being able to spend "quality time" with each other began, Reynolds responded to it in his humorous way, saying: "I wish. I could use a little 'me time'" implying that he and Lively were fighting against nothing like that. Not only did he debunk those rumors with a touch of sarcasm, but he also proved that he and his wife were far from trouble.
In fact, both were thriving in their marriage with their three daughters as one big happy family. The free guy star also remarked that they were never going to break up. "We will never part" he said on Twitter.
Ryan Reynolds and Blake Lively Relationship Timeline
Hollywood's favorite couple first crossed paths on DC set The Green Lantern in 2010 when Lively and Reynolds had starred in the film. Since then, the sparks between the two had always been burning.
Read also : 'I felt like I was doing a drug deal without all the fun': Scarlett Johansson was upset with Ryan Reynolds for keeping their marriage a secret, claims 'Deadpool' star didn't take her on dates -you
Although they both had relationships with other people during this time, they quickly ended up finding their way to each other. And shortly after, the Gossip Girl actress and red notice star got married in 2012.
Since then, the couple have never been plagued by estrangement and have always been seen as filled with admiration for each other. Of course, they both have a habit of posting goofy posts on social media and love having fun with each other. But this element of their relationship isn't just for show and has always been on display in real life.
Last August, Reynolds and Lively marked a decade of being together as they celebrated 10 years of marriage. Obviously, these two are inseparable no matter what.
Read also : How Ryan Reynolds buying Wrexham AFC was secretly a genius marketing move despite nearly breaking up his marriage to Blake Lively
Source: Showbiz Cheat Sheet