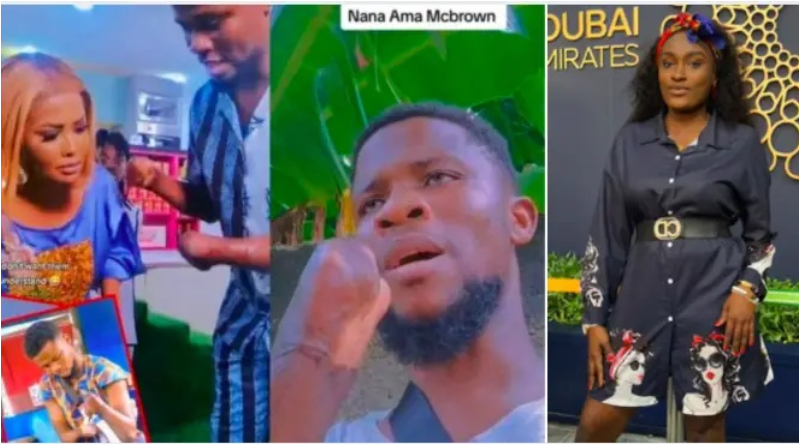 A well-known Ghanaian TikToker recently criticized Nana Ama McBrown for abandoning him after promising to take care of him.
Amazing Boy claims that McBrown approached him and offered him financial support; however, McBrown has not responded to him after their initial physical encounter.
After he appeared on her McBrown Kitchen show, Nana Ama McBrown allegedly offered to assist him with all of her resources, but she just made the promise in exchange for social media praise.
The social media celebrity claims that anytime she calls McBrown's number, the award-winning actress is shown as being unavailable.
All of his original supporters have ceased being kind to him as a result of McBrown's public promise to care for him.
After some time has passed, Ruthy has defended Nana Ama McBrown against accusations made by Amazing Boy's camp.
According to Ruthy who produced the very McBrown Kitchen show that hosted Amazing Boy, all that is circulating in the media space are blatant liars.
According to Ruthy's account, Nana Ama McBrown provided Amazing Boy a chest freezer, packages of soda, and bottles of water for upkeep, but it appears that Amazing Boy has wasted everything.
So, Amazing Boy is acting very ingrate considering all the goodwill Nana Ama McBrown did for him when he appeared on McBrown's Kitchen somewhere in October 2022.
Watch the video below to know more.