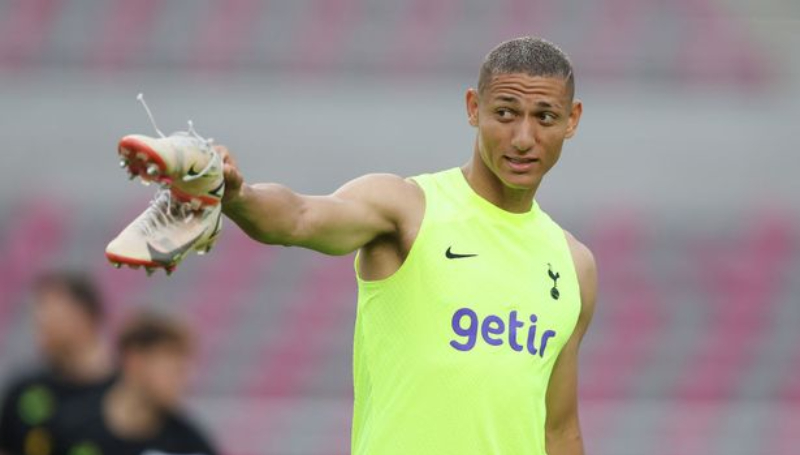 Tottenham Hotspur's new signing Richarlison to miss Spurs' season opener
Tottenham Hotspur's new signing Richarlison will miss their opening game of the season after he was suspended by the Football Association (FA) for one match for throwing a flare off the field while playing for Everton against Chelsea last season.
Richarlison, who joined Tottenham from Everton last week for a reported fee of £50 million plus up to 10 million in add-ons, threw the flare after his goal in Everton's 1-0 Premier League win over Chelsea at Goodison Park in May.
The 25-year-old celebrated his 46th-minute goal by picking up the flare, which had landed on the field, and throwing it back towards the stand.
The FA said in a statement on Tuesday that he admitted his conduct was improper and that he had been fined £25 000 for the incident.
Brazil forward Richarlison, who scored 53 goals for Everton, has joined Tottenham in a deal reported to be worth an initial £50 million.
The north London club begin their Premier League season with a home match against Southampton on 6 August.
Read also: Yves Bissouma joins Tottenham from Brighton for £25million
Follow AyeyiBruce on Facebook for more updates